Remains of Marine killed in World War II return home to Nebraska decades later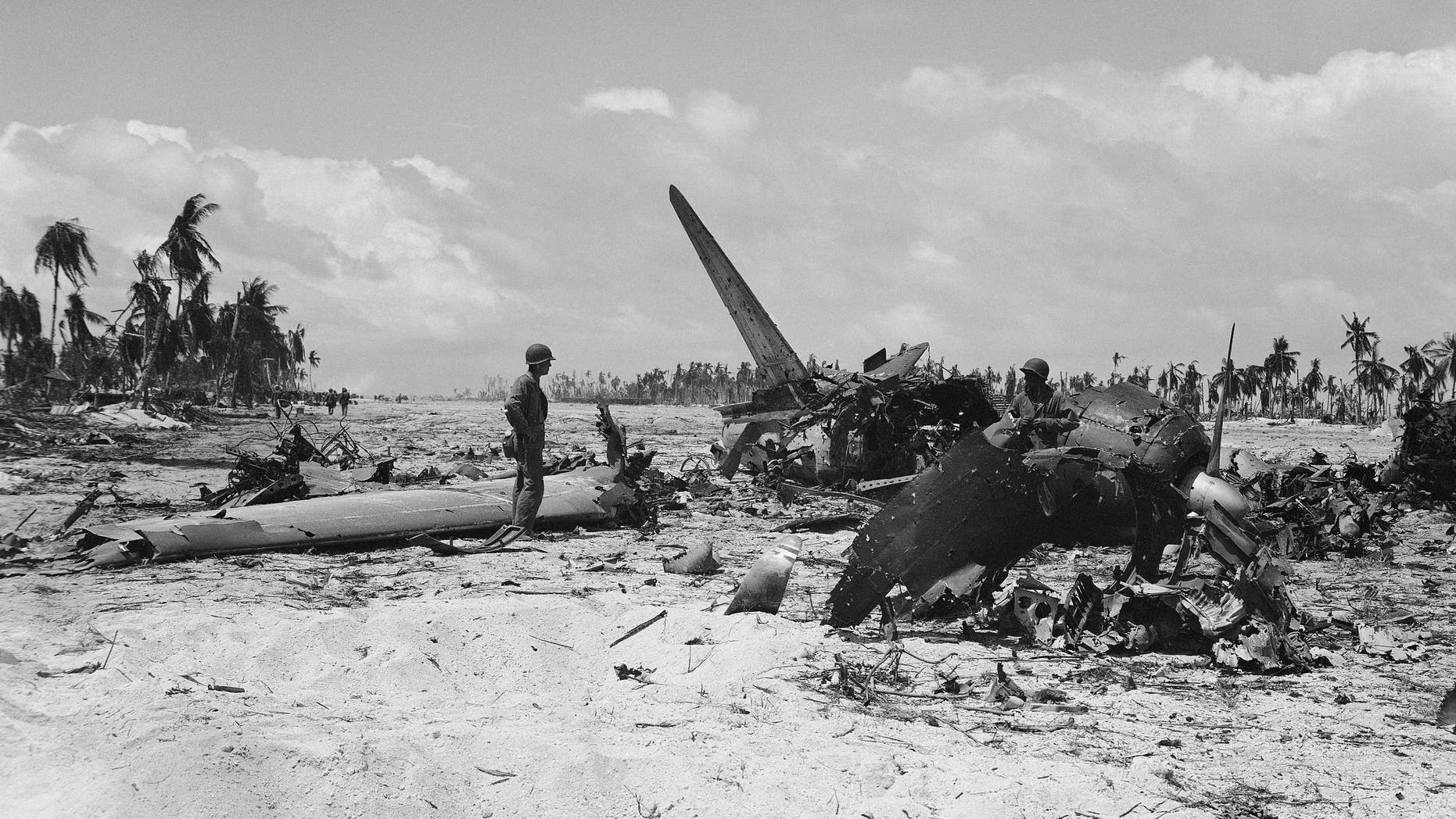 GRAND ISLAND, Neb. – The remains of Dale Robert Geddes, a Grand Island native who was serving in the U.S. Marine Corps when he was killed 72 years ago during World War II, have been identified through DNA testing and are coming home.
A graveside service with full military honors is scheduled for Aug. 22, the Independent reported. Geddes' remains will be buried next to his parents' in the Grand Island Cemetery.
Geddes died in the Battle of Tarawa, which took place Nov. 20-23, 1943, as American troops fought to capture the island of Betio in the Tarawa Atoll of the Gilbert Islands. About 1,000 Marines and sailors were killed and another 2,000 wounded. Authorities say Geddes died sometime on the first day of the battle, likely by sniper fire, according to a 1944 newspaper article.
Geddes' casualty report, which was dated Oct. 18, 1949, said recovery of his remains was "improbable, if not impossible." One reason is that his remains were buried along with others in an unmarked cemetery on the island, his family was told.
Geddes was born on Feb. 21, 1922, in Grand Island. He was a newspaper carrier for the Grand Island Independent and graduated from Grand Island Senior High in 1940. He worked in the newspaper's business office after graduation and left in August 1942 to work at a Cheyenne, Wyoming, newspaper. He enlisted in the Marine Corps Reserves on Nov. 20, 1942, in Denver.
Geddes' surviving family members were notified last year that his remains might finally be identified. Linda Elliott, of Aurora, Colorado, a great-niece of Geddes', called the news of his identification "an unexpected gift."