Remains found near Fort Bragg are not human, authorities say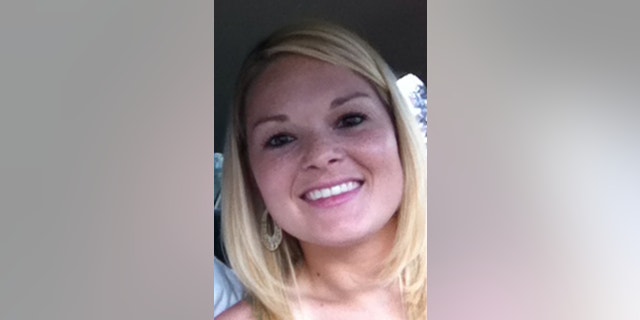 NEWYou can now listen to Fox News articles!
Remains found Tuesday in a training area of Fort Bragg are not human, an Army spokesman told FoxNews.com.
A forensic pathologist examined the remains Wednesday morning and determined that they belonged to an animal.
"The remains found on Fort Bragg are not human remains, but an animal," Christopher Grey, public affairs chief for the U.S. Army Criminal Investigation Command, told FoxNews.com Wednesday.
The discovery Tuesday came seven months after Pfc. Kelli Bordeaux, a 23-year-old combat medic stationed at Fort Bragg, disappeared after leaving a Fayetteville bar.
Bordeaux, originally from St. Cloud, Fla., was last seen leaving Froggy Bottoms bar in Fayetteville around 1:20 a.m. on April 14, according to law enforcement. The woman's husband, a civilian, was visiting family in Florida at the time, and Bordeaux had spent the night singing karaoke and drinking with friends at the hangout.
More than seven months later, Bordeaux is still missing and no suspects have been charged in the case. Her family, desperate for answers, is pleading with the public to come forward with any tips in the case.
"I know it's scary to do the right thing, especially if you know a hard truth, but you can't imagine how difficult it is for my family," the woman's older sister, Olivia Cox, said in an interview Monday. "Her birthday is a month away and she's not here. She's not going to be here for Thanksgiving."
Nicholas Holbert, a 25-year-old "bar hand" who is also a registered sex offender, told police he drove Bordeaux home to her apartment complex less than a mile away. He denied any involvement in the woman's disappearance, claiming Bordeaux asked to be dropped off at the entrance of her neighborhood. She was never seen or heard from again.
Holbert, who was living in a tent-like structure behind the bar, has since been arrested on unrelated charges. He was taken into police custody in April for failing to register as a sex offender at his new address in Cumberland County, N.C.,
Holbert, who was convicted in 2003 at age 16 of indecent liberties with a 5-year-old child, had told media outlets he was being unfairly targeted in the Bordeaux case because of his criminal record.
Cox told FoxNews.com that her sister sent her a text message early on April 14, saying she was leaving the bar. Cox got another message 40 minutes later from Bordeaux's phone that read "got home safely."
"Her apartment is .8 of a mile from that bar," Cox said. "It shouldn't have taken her 40 minutes to get home."
Bordeaux, who has blond hair and brown eyes, was last seen wearing a pink tank top and black shorts, police said. She is described as 5 feet, 1 inch tall, weighing 102 pounds.
Anyone with information on her whereabouts is being urged to call police at 910-433-1856 or Crime Stoppers at 910-483-TIPS (8477).