Remains found in Southeast Texas amid search for student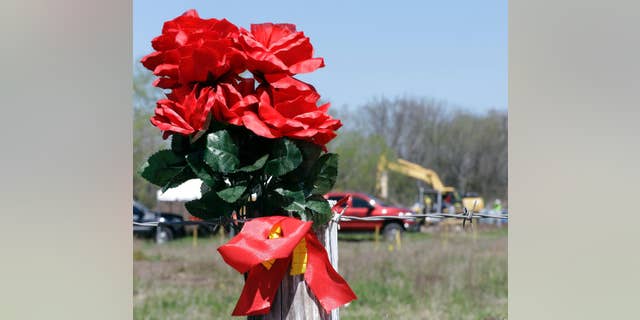 ANGLETON, Texas – Investigators looking for the body of a Texas college student missing since 1997 have found remains in a Southeast Texas pasture after receiving help from a convicted kidnapper suspected in her disappearance.
The discovery announced Tuesday by Denton police comes about two weeks after convict William Reece also directed investigators to the remains of another potential victim at a separate site in Houston.
Police say officers helped excavate remains Tuesday in Brazoria County and will determine whether they belong to Kelli Cox. The 20-year-old University of North Texas student disappeared in July 1997.
Identification is also pending on remains authorities found last month with Reece's help in the search for 17-year-old Jessica Cain, also missing since 1997.
Reece has been on temporary release from prison to help in the search.