Relatives of 3 killed by Detroit gunman ask for prayers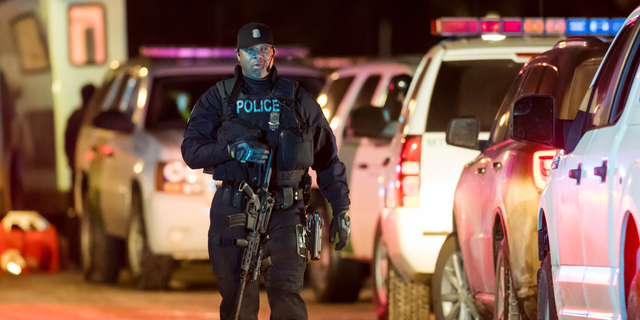 NEWYou can now listen to Fox News articles!
DETROIT – Relatives of three women killed by a gunman involved in a domestic dispute in Detroit are asking for prayers for their family.
Authorities say 49-year-old Lance Smith killed his girlfriend and two women who came to her aid and wounded three police officers before killing himself Monday.
Family members released a statement Wednesday identifying the slain women as 71-year-old Barbara Ann Williams; her 51-year-old daughter, Cynthia Ann Williams; and Barbara Williams' 62-year-old sister, Patricia Wilson. Relatives say Cynthia Williams was Smith's girlfriend.
The family's statement says: "The loss of these treasures is heartbreaking and even more unimaginable knowing they died tragically in a senseless and savage trilogy of murder."
Smith's death ended a 14-hour standoff with police. The officers who were wounded included Wilson's husband, a Detroit school district officer who was not on duty.