Relatives fight to adopt Fla. boy found in truck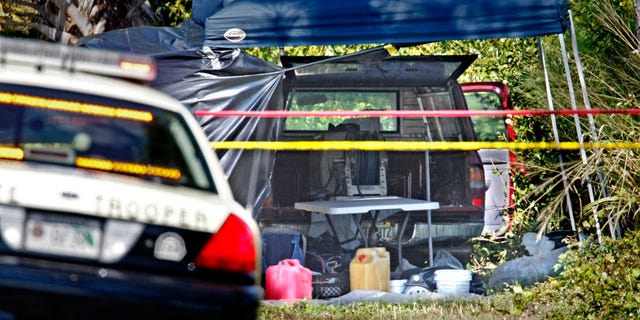 NEWYou can now listen to Fox News articles!
MIAMI – The aunt and uncle of a boy found in his adoptive father's truck burned with toxic chemicals are fighting to adopt him.
Child welfare officials held a hearing Wednesday to ask a judge to terminate the parental rights of Jorge and Carmen Barahona. The couple have been charged with killing their 10-year-old adopted daughter. Jorge Barahona has also pleaded not guilty to attempted first-degree murder of her brother, Victor. The twins were found in Barahona's truck on Valentine's Day.
A judge closed the hearing to the public. But an attorney for Victor's aunt and uncle said they want custody. Attorney Steven Grossbard called the crime "heinous" and says the twins' relatives should have been allowed to adopt the children years earlier instead of the Barahonas.