Registered sex offender accused of molesting 6-year-old at California public library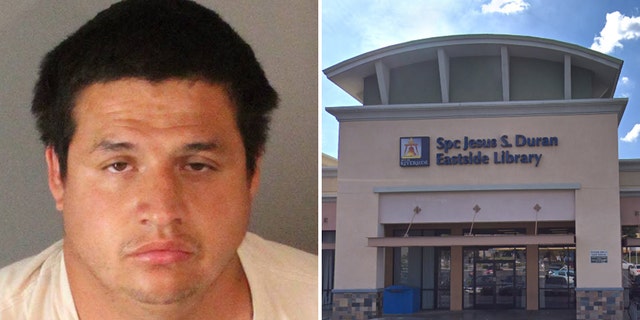 A registered sex offender on probation for possessing child porn has been arrested after allegedly sexually assaulting a 6-year-old boy in a bathroom at a California public library.
Riverside Police announced Monday that Juan Francisco Palacios, described as a 29-year-old transient, was taken into custody following the incident at the SPC Jesus S. Duran Eastside Public Library last week.
"As the child is going into the restroom, the suspect gets up from his seat and goes directly to there and 20 or 30 seconds is all it took for the suspect to commit that sexual assault," the department's public information officer, Ryan Railsback, told FOX11.
Police said the victim's father learned of the alleged assault and notified police Wednesday afternoon.
A search of the surrounding area turned up nothing until Palacios resurfaced Sunday at another public library, where he was arrested and charged with sexual assault against a minor under the age of 10 and probation violations.
He is currently being held at a local jail on a $1 million bail, FOX11 reported.