Redstone Arsenal lockdown lifted after 'possible active shooter' alert
An apparent false "active shooter" call prompted a lengthy lockdown at Redstone Arsenal in Alabama on Tuesday, but the U.S. Army post's gates were reopened later in the afternoon.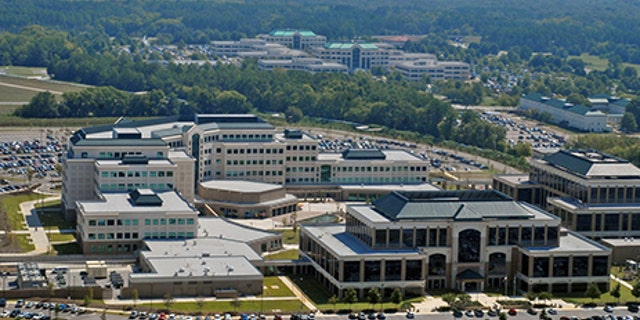 "It was nothing. No active shooter," a federal law enforcement source confirmed to Fox News.
An individual called 911 to report an "active shooter" at Building 1501, an office building known locally as "Sparkman Center Complex," officials told Fox News. The military post in Huntsville issued the alert on Twitter for a "possible active shooter on the Arsenal" just before 10:30 a.m. The tweet continued, "Installation is on lockdown. Run, hide, fight."
The lockdown at Redstone Arsenal was lifted around 12:30 p.m. local time and employees were allowed to "move about the post in an orderly fashion, but [were] asked to keep movements limited, as needed," the post wrote on Facebook. The gates were opened but roads near the center remained closed.
Spokesman Christopher Colster said an investigation was being conducted, but officials believed there was no ongoing threat. No injuries or arrests were reported. He added a training exercise was ongoing at the post and was expected to end on Wednesday.
"There was a plan for an active shooter exercise this week, but this was not part of the plan," Redstone Arsenal Col. Tom Holliday said at a press conference Tuesday evening.
Military police, FBI agents and local officials were called to the scene.
Employees at Redstone Arsenal were sent an email shortly after the report of an active shooter, according to AL.com.
"The facility is under lockdown and all gates are closed," the email continued.
"The incident is now under investigation," Holliday said. Labeling the "active shooter" calls as an "isolated incident," Holliday said that the response that took placed showed that "our systems worked."
"That was proven today," Holliday said.
The U.S. Army post is located in northern Alabama, close to the Tennessee border. More than 40,000 employees work at Redstone Arsenal daily.
It is the home to Army Material Command, other military offices and NASA's Marshall Space Flight Center. 

A defense official said FBI and ATF agents are also based at Redstone.
Fox News' Jennifer Griffin, Lucas Tomlinson, Eben Brown, Jake Gibson, Matt Richardson and The Associated Press contributed to this report.