Red-suited SantaCon pub crawl revelers fan out across NYC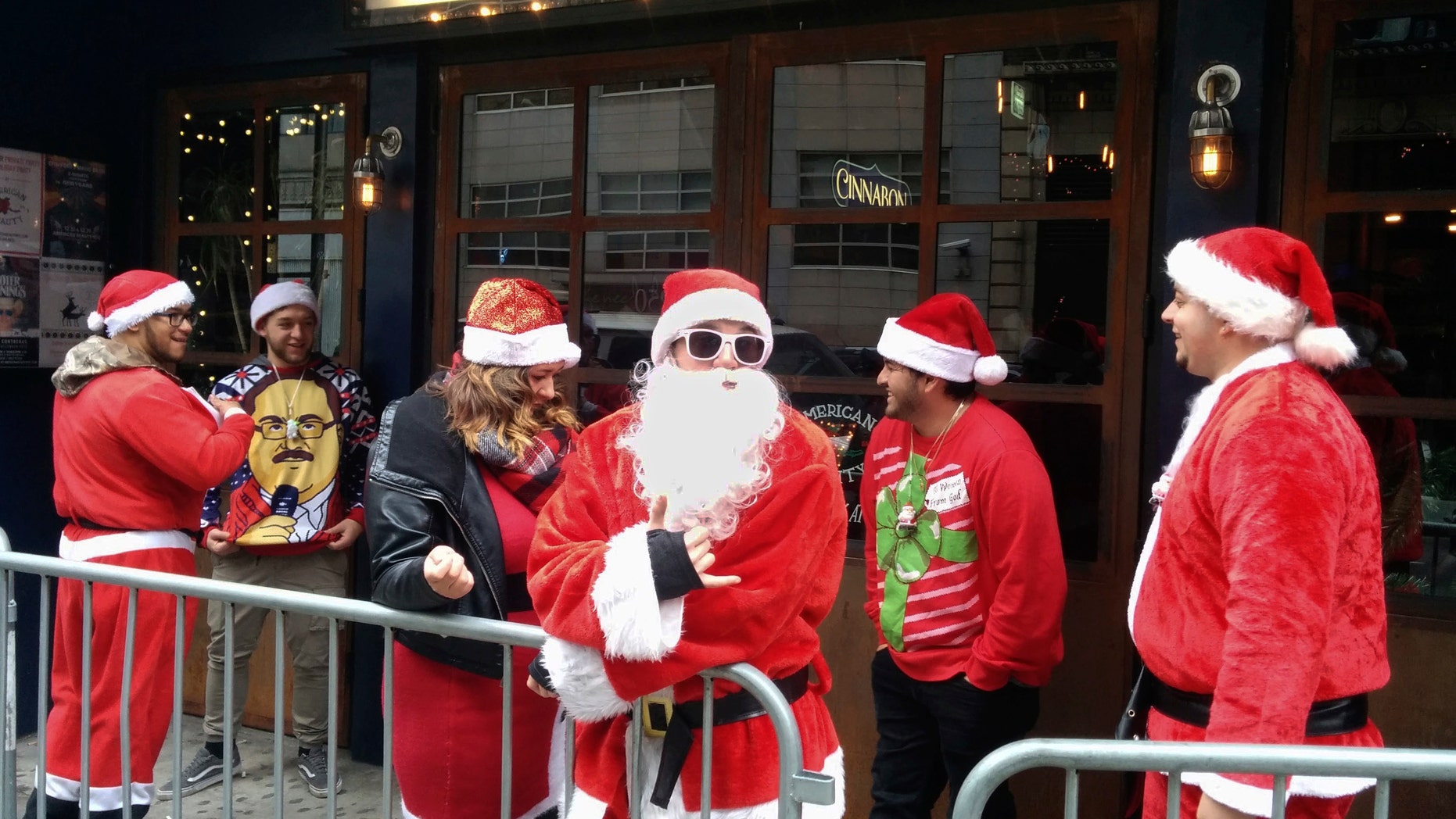 NEW YORK – New York City's annual SantaCon event is on despite efforts by a community group to deter the holiday pub crawl by red-suited revelers.
Fliers that claimed the festival was canceled had gone up in some neighborhoods in Manhattan and Brooklyn.
The group behind the fliers is called New York City Residents. It wants the rowdy event to shut down permanently.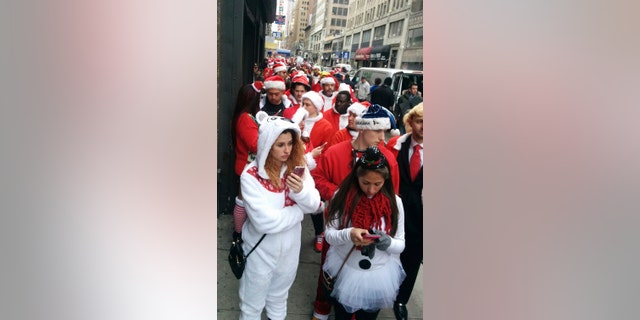 New York Police have extra police on hand to ensure everyone has a good and safe time as participants hit dozens of bars on Saturday.
Over the years, SantaCon has ballooned in size to thousands of people. It grew from a 1994 San Francisco "Santarchy" that satirized Christmas consumerism into bashes in over 300 cities. New York's is generally the biggest, an event that has earned an out-of-control reputation with summonses in the past issued for disorderly conduct and other offenses, and online videos of brawling St. Nicks.
Organizers describe SantaCon as a creative take on holiday traditions of festive dress and good cheer. They say it also raises tens of thousands of dollars for charity.
In anticipation of the event, Metro-North, NJ Transit, and the Long Island Rail are enforcing an alcohol ban on trains and stations this weekend.