Records of disgraced Catholic order Legion of Christ detail dubious fundraising practices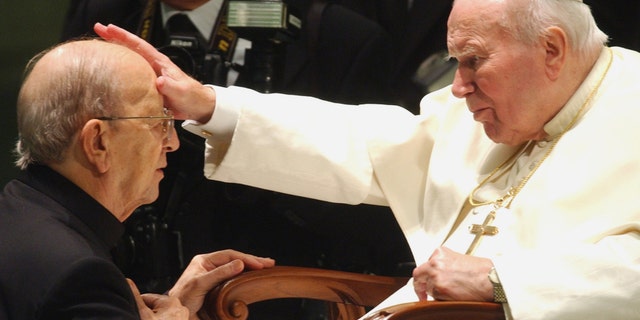 NEWYou can now listen to Fox News articles!
PROVIDENCE, R.I. – Documents detailing the dubious fundraising practices of a disgraced Roman Catholic religious order called the Legion of Christ detail how the organization took control of a widow's finances and persuaded her to bequeath it $60 million.
The records released Friday in Rhode Island includes the first-ever depositions of high-ranking Legion officials. They shed light on the inner workings of a secretive congregation placed under Vatican receivership after the Holy See determined that its founder was a spiritual fraud who sexually abused his seminarians and fathered three children with two women.
The documents had been kept under seal until The Associated Press, The New York Times, the National Catholic Reporter and The Providence Journal intervened, arguing that they were in the public interest.
___
Winfield reported from Rome.