Record number of suicides at Golden Gate Bridge in 2013, watchdog says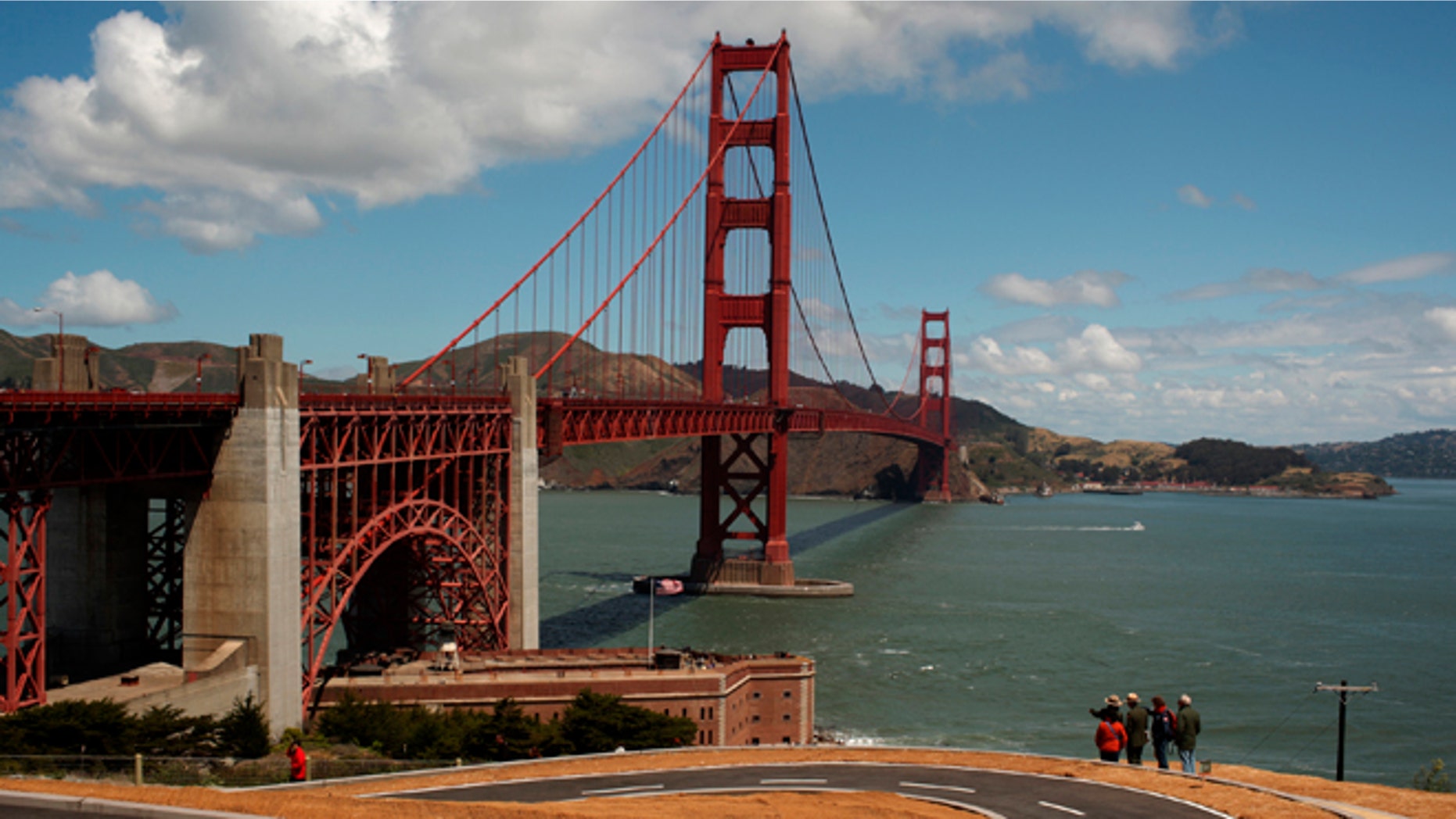 A record number of suicides at the Golden Gate Bridge in 2013 demonstrates the need for a safety net to be installed underneath the landmark, a watchdog group says.
The Bridge Rail Foundation, which tracks fatalities at the iconic San Francisco bridge, said Tuesday that 46 people jumped to their deaths in 2013, according to Reuters.
Golden Gate Bridge Highway and Transportation District spokeswoman Mary Currie also confirmed the number and added that authorities and members of the public had to stop another 118 people that year from doing the same.
Dayna Whitmer, a board member with the Bridge Rail Foundation, said there were 33 suicides linked to the bridge in 2012 and the previous record was believed to be around 40 or 41 in a single year.
"I know [a safety net] won't be built soon, and that's the most frustrating thing about this," she told Reuters.
Officials have designed plans to install a net beneath the bridge, but are still looking for around $66 million to construct it.
Authorities said they could not explain the uptick in suicides.