Rear admiral to investigate fatal Navy collision off Japan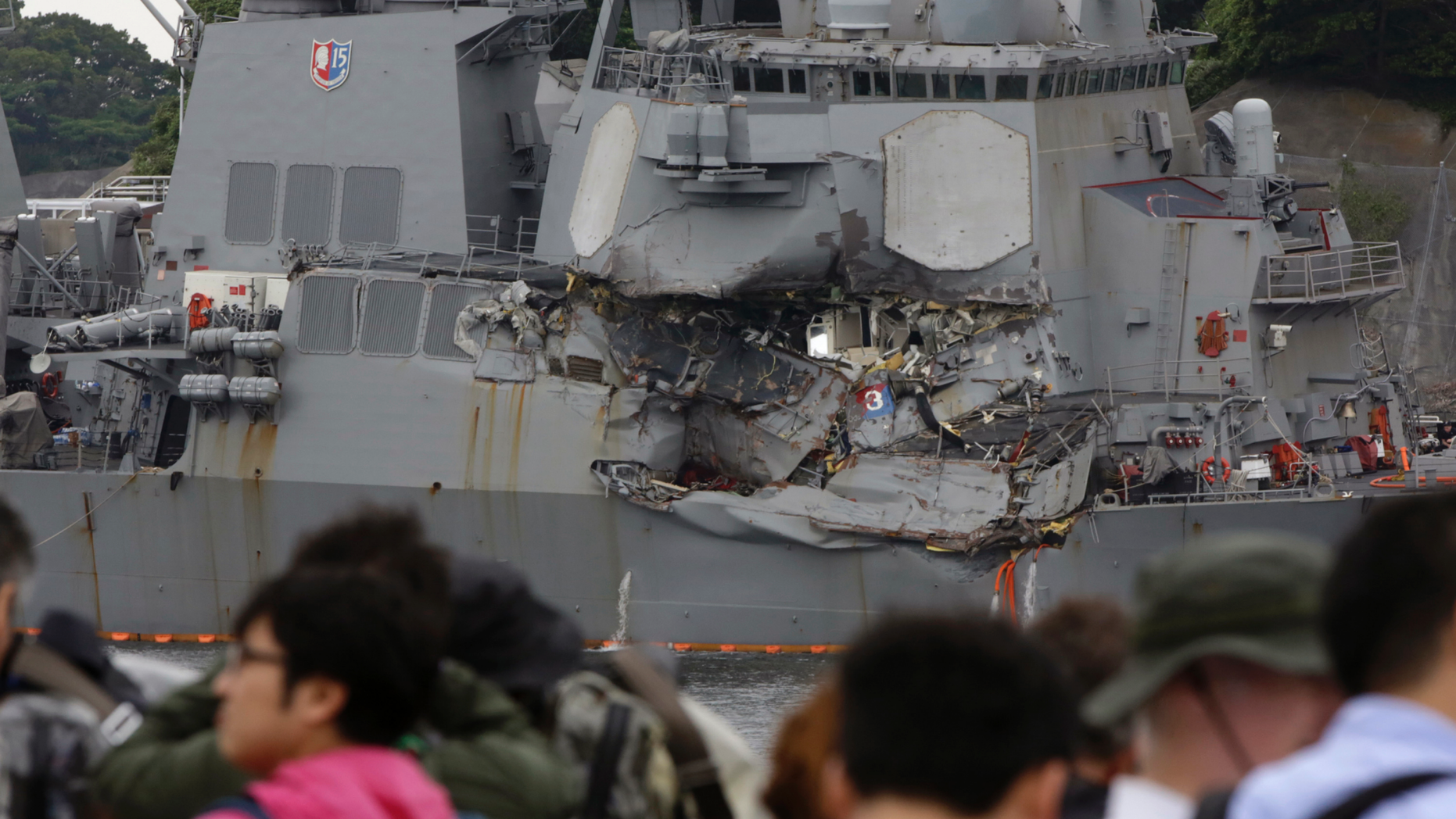 TOKYO – A rear admiral has been named to head the U.S. Navy's investigation into a collision off Japan that took the lives of seven sailors aboard the USS Fitzgerald.
The Japan-based 7th Fleet said Friday that Brian Fort would lead the probe into the crash with a Philippine-flagged container ship in the pre-dawn hours of June 17.
A large gash in the side of the destroyer flooded berths for 116 sailors. Navy divers found the bodies of seven in the listing ship after it returned to a U.S. base in Yokosuka, Japan.
Fort is a former commander of a squadron of six destroyers. He is a graduate of the University of Arkansas and the Naval War College.