Rare white buffalo born after Colorado wildfire in Royal Gorge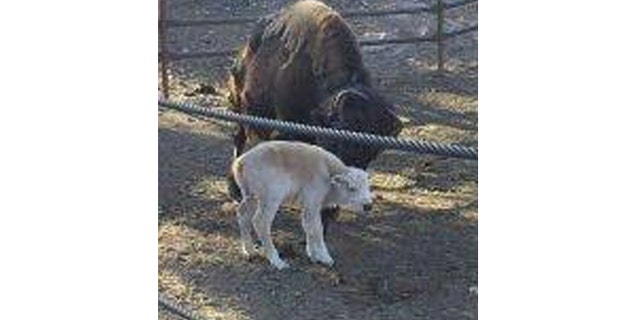 NEWYou can now listen to Fox News articles!
A rare white buffalo calf was born Saturday inside Royal Gore Park, which has just seen wildfires destroy 3,218 acres and 52 commercial structures.
The calf was named Smokey and was seen by some as a positive sign, KDVR.com reported. In numerous Native American cultures white buffaloes are viewed as spiritually meaningful, the station reported.
"The mother had come through a tremendous amount of stress, a lot of heat a lot smoke," siad Mike Bandera, Royal Gorge Park general manager, told 9News.com. "The fact that she came through all of that so nicely [and] had a big healthy calf was somewhat of a miracle."