Rare summer nor'easter expected to pound NYC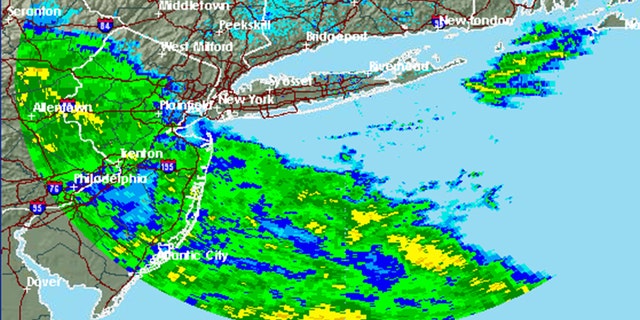 New York City will see heavy rainfall Saturday night as a rare July nor'easter passes through the tri-state area.​
The heaviest and steadiest rain will fall overnight and most of the city will get drenched with one to two inches, according to Accuweather meteorologist Dan Pydynowski. The storm is expected to roll in around 4 p.m., bringing with it possible flooding and thunderstorms.
Gusts of wind could reach 30 to 40 miles per hour tonight as the low-pressure system moves up the East Coast.
"It's certainly not your classical nor'easter that'd you'd see in the winter," Pydynowski said. "But "it's a pretty potent storm given the time of year."
Late Sunday morning will be dry, warm and humid, with a high of 82 degrees. The city may see some rain showers and thunderstorms in the afternoon​ — which is a​
"more typical summertime pattern," Pydynowski said.