Q&A: West Virginia sees rare statewide teacher walkout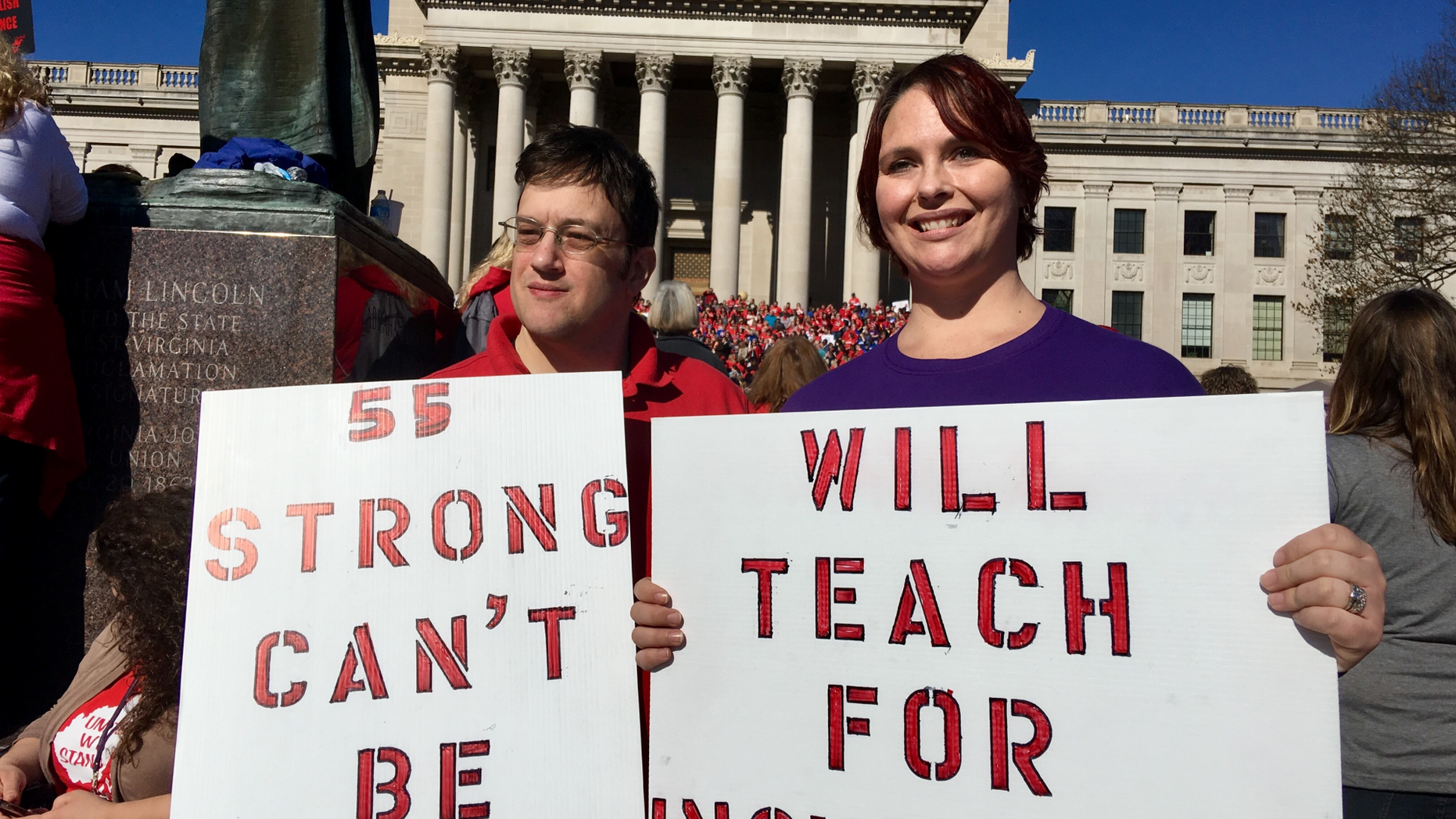 West Virginia's teachers are refusing to go to school for a fourth day Tuesday in protest of pay that's among the lowest in the nation.
Such statewide strikes are unusual but not unprecedented. Most teacher labor disputes start and end at the district level, where teacher salaries are more typically set. The strike in West Virginia has closed schools in all 55 counties.
West Virginia teachers are taking up their fight with Republican Gov. Jim Justice and the state Legislature because it's one of 17 states where legislatures are in charge of setting the pay scale for teachers. In the face of limited or no collective bargaining at the local level, the idea is to make sure that teachers are paid fairly no matter where in the state they teach.