Puppy rescued, recovering from quarter-sized rubber band around neck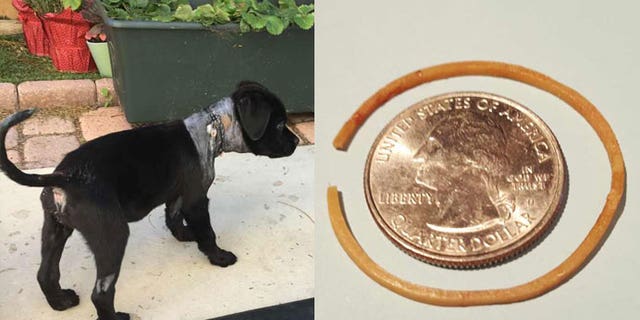 NEWYou can now listen to Fox News articles!
A six-month-old puppy is now in recovery after it was found with a quarter-sized rubber band cutting into its neck, the Rancho Coastal Humane Society announced on Tuesday.
She was dropped off at the county's Department of Animal Services last week, Fox 5 reports. The rubber band was discovered by workers after they saw a deep cut near her neck and shaved away some fur in the area.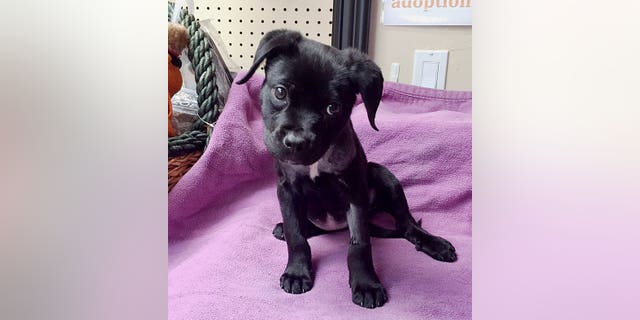 Kathy Zerkle, vice president of Adoption Services at the Humane Society said the rubber band was about the size of a quarter, and the county Animals Services workers saved Bindy's life.
"Puppies grow fast," Zerkle said. "The owner might have forgotten about the rubber band or thought it would break when the puppy outgrew it. That's not what happened."
Bindy is now being cared for at a foster home. She is monitored carefully, and the family is working to strengthen her hind legs, Rancho Coastal Humane Society officials said.
They also said Bindy should be available for adoption sometime this week.