Pulse nightclub massacre anniversary to be marked by die-in's across country
The second anniversary of the Florida nightclub massacre on Tuesday is being marked by die-in's across the country to honor the victims of mass shootings.
The demonstrations organized by National Die-In, a group of student activists advocating for stronger gun control, will include a die-in at noon in front of the Capitol in Washington D.C. and another in Orlando that will last 12 minutes and 720 seconds.
"This number represents the approximate number of people who have died in a mass shooting since the Pulse Nightclub Massacre," the group said on Twitter. "Our bodies will symbolize the tangible effects that lethal legislation inaction has on its citizens."
A die-in is a demonstration in which people lie down as if dead. Students from Marjory Stoneman Douglas High School, the Florida mass shooting that left 17 people dead in February, recently conducted one at a Publix supermarket to protest the company's campaign contribution to a gun rights supporter, according to WPTV.
Students in South Florida are also planning a die-in outside President Trump's Mar-a-Lago resort in Palm Beach, Fla., the Miami Herald reported.
Organizers planning the protest outside the nation's capital told USA they expect 5,000 people to attend.
"Every student activist I've met is extremely driven, and it's empowering that we're all leaders right now," co-organizer Acadia Gilchrist, a high school senior from Syracuse, N.Y., told USA Today. "It's sad that we have to be, but at the same time, we all know it's necessary."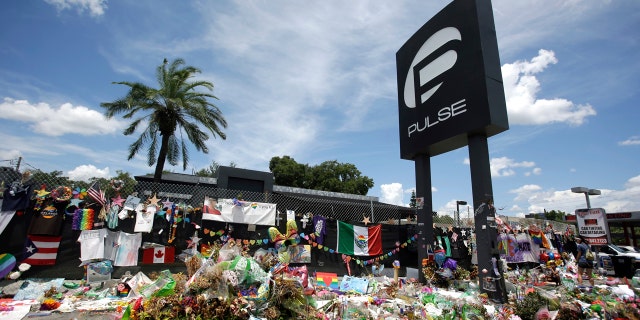 Also on Tuesday, bells will be rung 49 times at a church in downtown Orlando and a remembrance service will be held at Pulse nightclub, where a planned memorial is in development. Forty-nine ribbons will be hung outside City Hall, an exhibit on the tragedy is being held at the Orange County History Center and a rainbow flag will be hung from the Orange County Administration building.
PULSE NIGHTCLUB VICTIMS SUE ORLANDO, POLICE FOR ALLEGEDLY VIOLATING CIVIL RIGHTS
The massacre of 49 people at the gay nightclub by gunman Omar Mateen, who pledged allegiance to ISIS, was the second-deadliest shooting in modern U.S. history. Mateen was killed at the nightclub in a shootout with police. Earlier this year, his wife was acquitted of helping to plot the attack and lying to the FBI afterward.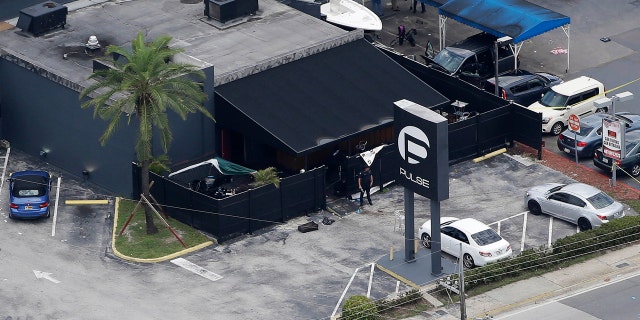 Ahead of Tuesday's commemoration of the massacre, some survivors and victims' relatives have sued the Orlando Police Department and the owners of the nightclub.
A federal lawsuit against the police and city of Orlando was filed last Thursday and it claims police officers should have acted more aggressively to stop the shooter. A state lawsuit against Pulse owners Barbara and Rosario Poma was filed Friday and it alleges the nightclub had inadequate security.
Both lawsuits were filed by plaintiff attorneys based in Philadelphia and Michigan.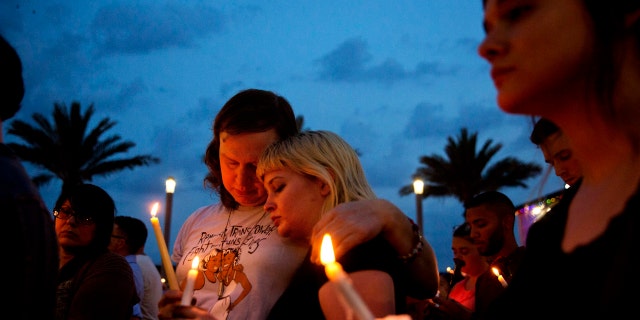 The Pomas said in a statement that they hadn't seen the lawsuit and that the focus this week should be on healing. "We ask that everyone keep the focus where it belongs as we prepare for this Remembrance Week," the Pomas said.
In a statement, the Orlando Police Department said its officers and other law enforcement officers did everything they could to save as many lives as possible.
Fox News' Kaitlyn Schallhorn and The Associated Press contributed to this report.