Puerto Rico's stray dog packs killed by hurricane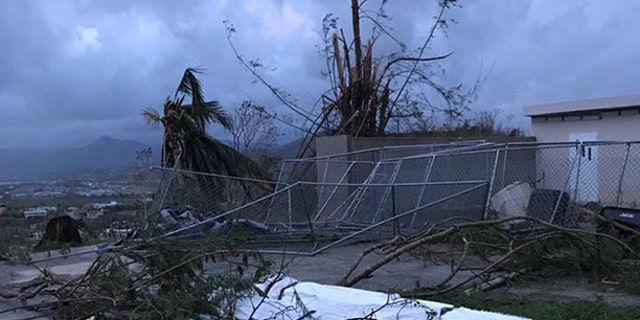 The dogs ran wild on so-called "Dead Dog Beach" in Puerto Rico — abused and then abandoned by their owners.
Then the hurricane hit, and the feral dogs were washed away. None survived.
Christina Beckles, a New Yorker who founded a non profit to save the slumdogs of Puerto Rico, flew to the devastated island after the hurricane to help her staff at the Sato Project and whatever dogs they could help.
But the situation is far worse, and more dangerous, than she could have imagined.
"Once the hugs and tears were over, the first thing we all wanted to do was go to the beach to look for our feral dogs," Beckles wrote on Facebook.
DESHAUN WATSON GIVES FIRST GAME CHECK TO HARVEY VICTIMS
"Sadly, we did not find them and our hearts are heavy with the reality upon seeing the utter devastation at the beach — they did not survive."
The island of 3.4 million people is without electricity, and water, and looters have taken over as police and the National Guard enforce a strict 6 pm to 6 am curfew — leaving Americans in chaos, abandoned by their government.
"It's a war zone," Beckles said by email. "There is no power or water. We are under curfew from 6 pm to 6 am. Food is becoming scarce and people are getting desperate. Looting has already begun. The lines to get gas are seven to ten hours long — to receive $10 worth of gas."
Click for more from The New York Post.