Puerto Rico decree calling for fasting, prayer meets with resistance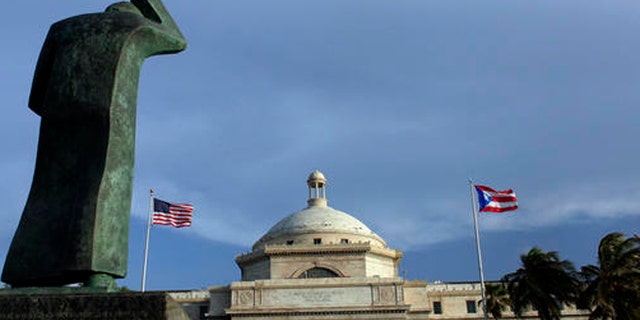 A decree passed by Puerto Rico legislators that calls for 40 days of fasting and prayer for the "spiritual, material and social purification" of the population is not getting everybody's blessing.
Several civil rights groups and residents across the island claim it violates the concept of separation of church and state.
The American Civil Liberties Union said it is seeking a federal temporary restraining order, questioning whether public funds are being used in the activities.
During the fasting period participants are invited to attend praying services scheduled every day in all Puerto Rico's 40 districts.
PUERTO RICO'S CRISIS SLASHES RETIREMENT FUNDS, FORCES BIG CHANGES TO PEOPLE'S PLANS
People have been voluntarily meeting at churches daily from 5 a.m. to 6 a.m. throughout the island since Feb. 26.
The disputed decree was introduced in February by House of Representatives President Carlos Mendez, who said the island needed divine intervention as it struggles through a decade-long recession.
Asked by reporters about the church and state constitutional mandate, Mendez pointed to the territory's coat of arms. "As far as I know, the shield of Puerto Rico has the lamb that represents Jesus Christ on a Bible. That is our faith," he said.
PUERTO RICO'S NEW CRISIS PLAN INCLUDES CLOSING DOWN 75% OF PUBLIC AGENCIES
At the end of the 40 days, some of which overlap with Lent, a religious ceremony will take place in Congress.
"This voluntary act is aimed at uniting us as a people to pray for a better Puerto Rico," said Congressman Eddie Charbonier to El Nuevo Dia. "We urge all citizens who so wish, to join us in prayer."
The island has a nearly $70 billion public debt load that it wants to restructure this year.
On Tuesday, Ricardo Roselló's government announced that it is freezing all future tax credits and nearly $2 billion in funds for special assignments to help improve cash flow and balance the budget.
The AP contributed to this report.