Public defender mum as taxpayer tab mounts for accused 'Batman' killer James Holmes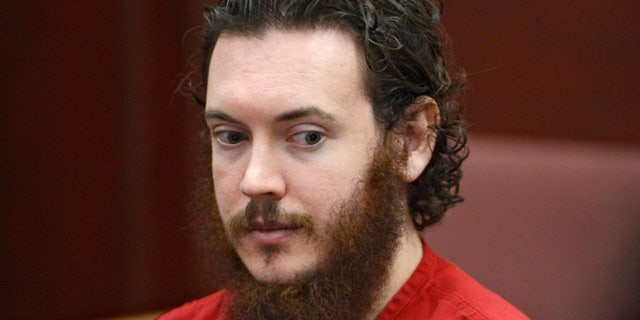 He's likely the most hated man in Colorado after killing a dozen people in a 2012 shooting spree, but taxpayers will spend at least $7 million to try James Holmes and help survivors of the attack - and opening arguments haven't even begun.
The Arapahoe County District Attorney's Office has disclosed more than $2 million in direct and indirect expenses involved in prosecuting the 27-year-old former neurology graduate student. But it is not clear how much has been spent by the Colorado public defender, because the office, citing attorney-client privilege, refuses to disclose a figure. That stance has critics fuming.
"This killer has taken enough from our community. We should at least have the right to know what we are spending on him."
"This killer has taken enough from our community," said Jon Caldara, president of the Colorado-based free market think tank, Independence Institute. "We should at least have the right to know what we are spending on him."
The public defender's stance, cited in the denial of a Freedom of Information Request made by FoxNews.com, faces a challenge Thursday, when two state lawmakers urge colleagues to support their bill forcing the agency to give a public accounting.
But for now, tabulating the expenses borne by state and federal taxpayers to try Holmes and care for the victims of the July 20, 2012 shooting rampage at a midnight screening of the Batman movie "The Dark Knight Rises" is inexact, partly because separating fixed costs and those associated specifically with the Holmes case is not always possible. For instance, salaries of prosecutors and public defenders already on staff would be paid by taxpayers regardless of the public employee's duties. But those assignments reflect the demands and priorities of the office and in some cases may divert personnel from other matters.
Some of the $7 million in expenses associated with the case that Fox News identified included:
• The Colorado Department of Personnel and Administration records show Douglas Wilson, who heads the state Public Defender's Office, has earned $280,000 since the case began. Wilson's duties include far more than oversight of the Holmes case, but his office has assigned eight staff to the Holmes case, at a cost of approximately $750,000 per year, for a total to date of $1.77 million.
• The district attorney has five lawyers assigned to the Holmes case, but an office spokesperson said only one was hired specifically to work on it. The $1.6 million set aside in part to compensate that attorney, as well as four victim advocates working under the attorney's direction, comes from a federal grant relating to work coordinating victim communication, services, and outreach on this case. The remaining four attorneys, two investigators and one paralegal earned a total of $1.3 million, although they have substantial duties not related to the case.
• The district attorney acknowledges the office has set aside $775,000 for the prosecution of Holmes, $15,000 for travel and other expenses, $163,000 for expert witness fees and $11,241 to a district attorney investigator.
• Federal taxpayers will spend $2.9 million to help the 70 injured and 1,430 others impacted by the attack, which Holmes admitted to waging while dressed as "The Joker." As of Dec. 31, $1.6 million of that federal grant has been spent by eight agencies including the District Attorney's office, the Colorado Organization for Victim Assistance, Arapahoe County Sheriff's Office, Aurora Mental Health Center, Denver Police Department, City of Aurora, Jefferson County Sheriff's Office and Judicial District Administrator.
• Jury selection in the death penalty case is currently underway, but is expected to take several months as an unprecedented pool of more than 9,000 is whittled down to 12 jurors and 12 alternates. Once the jury is selected, and the trial begins, jurors and alternates will be paid $50 each per day, likely adding up to $200,000 during what could be a six-month trial.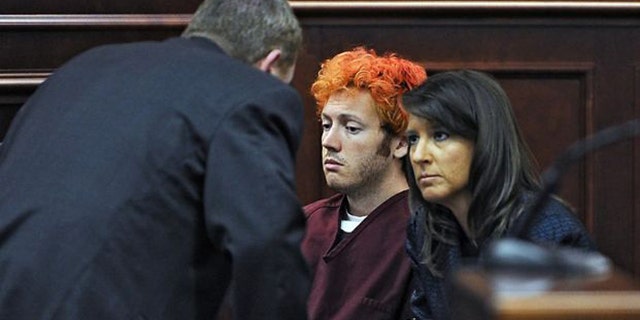 • The Colorado Court Security Commission allocated $405,000 in security emergency grants with a total of $23,500 spent on printing and mailing jury summonses and $900 for high-speed scanners to expedite the processing of juror questionnaires. Another $5,950 also was used to purchase 10 additional juror chairs at $595 apiece.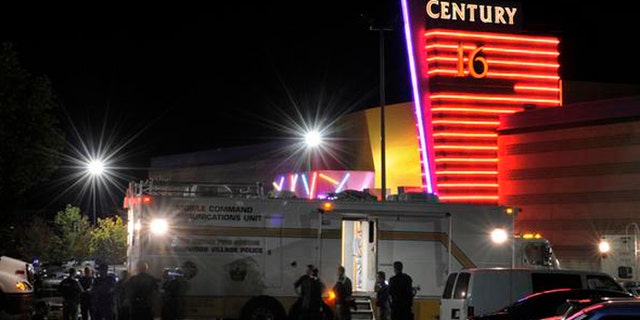 Holmes' public defenders also pursued a costly and extensive legal case against Jana Winter, a former FoxNews.com investigative reporter. Fox News eventually won that case when New York's highest court ruled in December 2013 that a state shield law protected Winter, now a national security reporter for The Intercept, from revealing sources used in an exclusive story about a journal Holmes sent to his one-time psychiatrist. Holmes' attorneys subsequently filed a cert petition with the U.S. Supreme Court, which was denied, seeking to overturn the New York decision.
While nearly all government agencies involved in the case have disclosed their expenditures, the Colorado public defender's office refuses to reveal how even one dollar has been spent on behalf of Holmes.
"The Office of the State Public Defender is an agency of the judicial branch of Colorado state government [and] the judicial branch of Colorado state government is not subject to the Colorado Open Records Act," said Karen Porter, chief financial officer for the Colorado Office of the State Public Defender.
Under Colorado law, the public defender also is exempt from disclosing "privileged information" because the information is protected by attorney-client privilege, Porter said.
"The public defender is often reluctant to turn over the money because the public often begrudges the money spent on these cases. However, at some point, costs of federal death cases are generally released," Laurie Levenson, Professor of Law at Loyola Law School and the David W. Burcham Chair of Ethical Advocacy.
Colorado Judge William Sylvester also prohibited release of the records through a "Motion To Limit Pre-Trial Publicity" issued on July 23, 2012, and amended August 13, 2012, Porter said.
That interpretation of the law is unnecessarily strict and at odds with policies in most other states, said State Rep. Polly Lawrence, a Republican member of the Colorado House of Representatives.
"I find it interesting that in Colorado, the information is so much more sensitive than in other states," Lawrence said, questioning how reporting aggregate numbers from the case would jeopardize the defense's representation.
"When I had a meeting with the public defender last week, I told him 'if you want to spend taxpayer dollars, you should be able to tell us how you are allocating resources,'" Lawrence said.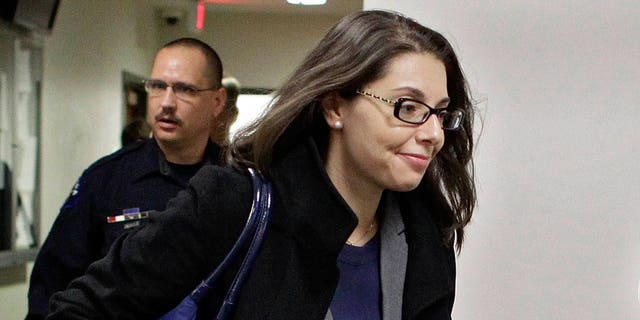 Lawrence introduced bi-partisan legislation to make the expenditures public, a bill which will be heard for the first time Thursday in the House Judiciary Committee.
"This is not a partisan issue," said Lawrence, whose co-sponsor was Rep. Rhonda Fields, a Democrat who represents the district where the shooting took place. "This is all about transparency."
Holmes has not denied committing the attack, but his attorneys are claiming he is not guilty by reason of insanity. Prosecutors have refused to drop their bid for the death penalty in exchange for a guilty plea and a life sentence. Some critics say it is the prosecutor's insistence on seeking the death penalty that is really driving the exorbitant cost of trying Holmes. Having had their offer of a guilty plea and life in prison rebuffed, Holmes' attorneys have little choice but to fight, said Denver attorney Jason Jordan.
"It is the DA that is continuing the fight, not the public defender, " Jordan said.
As the state continues to reel from the human toll of Holmes' shooting spree, Lawrence is hoping taxpayers can at least also know how much it will cost to try a man who doesn't deny slaughtering a dozen people and wounding at least 70 more.
"As a steward of taxpayer dollars, I believe we should be able to see how they are spending the money," Lawrence said. "I don't think that is asking too much."
Fox News Channel's Faith Mangan contributed to this report.