Psychologist faces sentencing for 1995 killing in California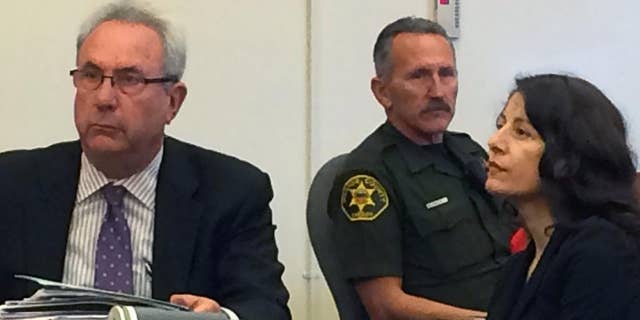 NEWYou can now listen to Fox News articles!
SANTA ANA, Calif. – A psychologist is expected to be sentenced to six years in prison for the 1995 killing of a man she says raped her while she was a college student.
Norma Patricia Esparza is scheduled to be sentenced on Friday in Orange County Superior Court along with two co-defendants.
Esparza pleaded guilty in 2014 to voluntary manslaughter in exchange for a six-year sentence for the killing of Gonzalo Ramirez.
Authorities say Esparza pointed out Ramirez at a bar in 1995 to her former boyfriend Gianni Van and others who kidnapped and killed him.
Ramirez's bloodied body was found by the side of a road in Irvine, California, but the case went cold for years.
Esparza became a psychology professor. She was arrested in 2012 while visiting the United States from France.