Protestors clash with cops ahead of Richard Spencer speech at Michigan State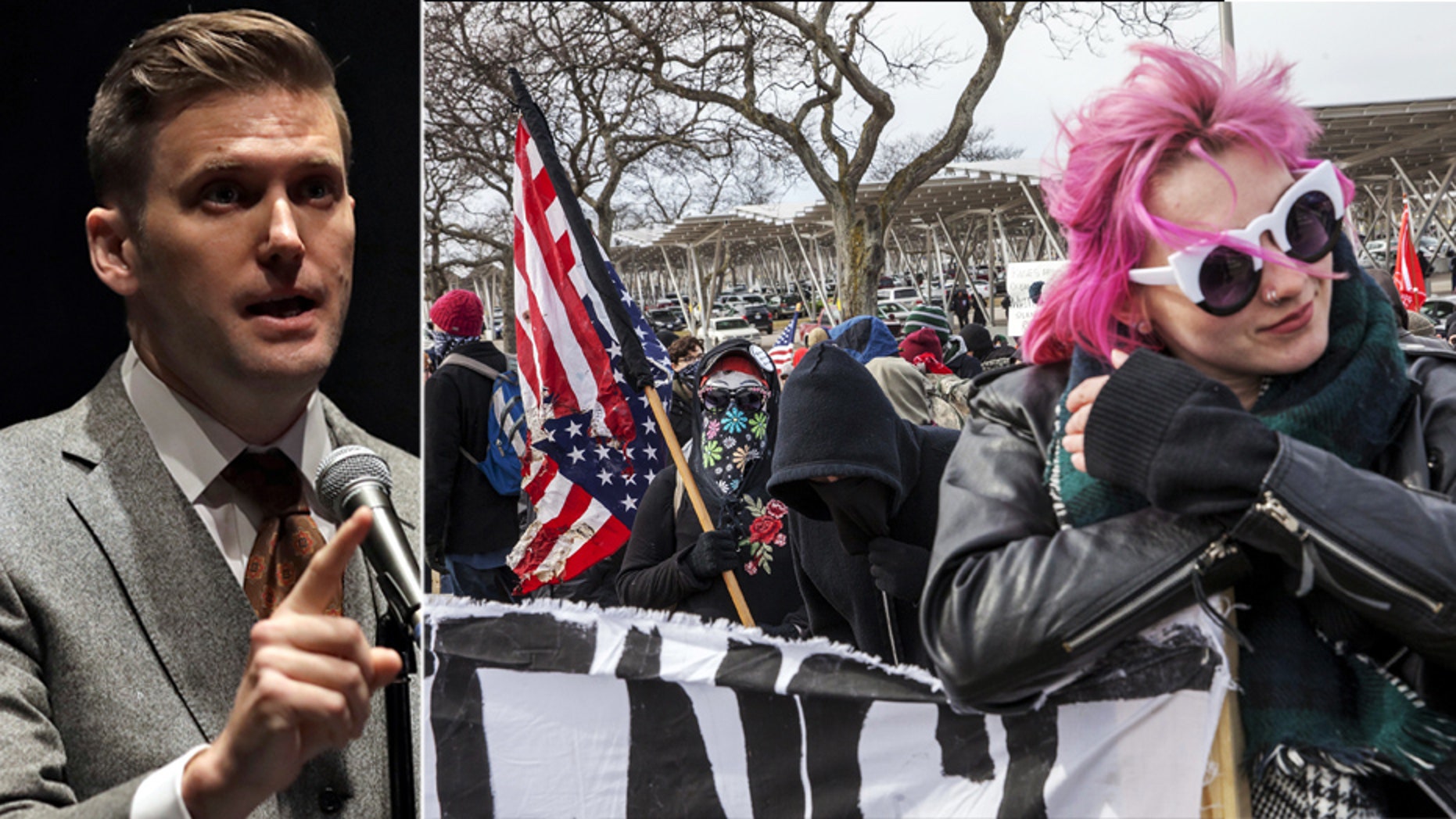 More than 100 protestors with masks and signs clashed with scores of police in riot gear armed with pepper spray Monday outside Michigan State University, where avowed white nationalist Richard Spencer planned to speak, postponing the address until later in the afternoon over safety concerns.
MSU Police Captain Doug Monette confirmed to Fox News that 24 people were arrested in the parking lot of the school's agriculture and livestock education pavilion, where Spencer was scheduled to speak.
Fox 17 reported other protests and peaceful marches have been taking place in East Lansing.
Activists were reported chanting "No Nazis, no KKK, no fascist USA" as well as "Punch a Nazi."
Spencer's Monday visit comes while MSU students are on spring break.
In response to a question, the school told The Associated Press that Spencer's appearance isn't a school-sponsored event and MSU is "simply the venue."
Michigan State said "all appropriate security measures" would be taken with the Spencer appearance, which was scheduled in settlement of a lawsuit. An MSU spokesman said in statement that the school rejects "divisive and racist messages."
Spencer, who is leader of the National Policy Institute think-tank, has helped popularize the term "alt-right" to refer to a fringe movement that's a mix of white nationalist, white supremacist, anti-Semitic and anti-immigrant beliefs. Spencer has rejected being labeled a Nazi, racist or white supremacist, saying he prefers to be called an "identitarian."
Spencer was a scheduled speaker at the "Unite the Right" rally in Charlottesville, Virginia, last August that led to deadly violence when a man struck and killed a protester with his car. For a subsequent Oct. 19 appearance at the University of Florida, officials estimated security costs at $600,000.
The University of Cincinnati last October agreed to allow Spencer to speak, with its board of trustees publicly condemning hate while citing the fundamental right to free speech at a public university. His attorney sued in January after the school demanded nearly $11,000 for a security fee, which it later said was a "mere fraction" of expected costs. The case is pending before a federal judge.
The Associated Press contributed to this report.