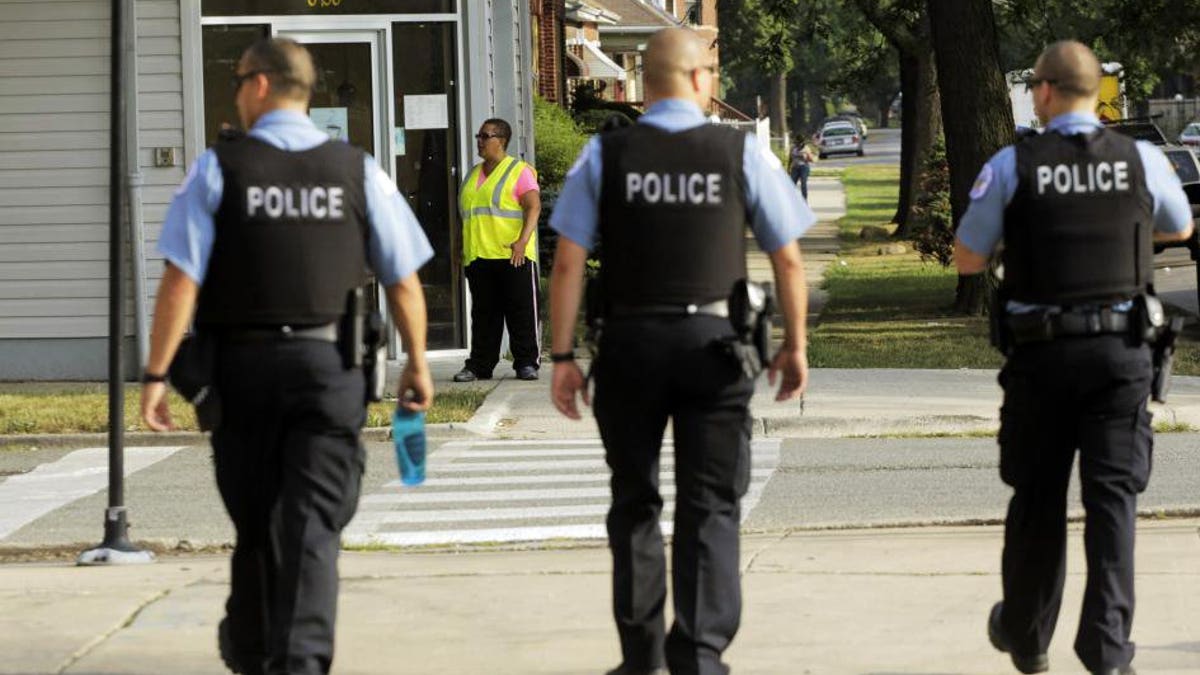 Hundreds of protesters marched outside a conference of police chiefs in Chicago over the weekend, as President Obama speaks there Tuesday.
The International Association of Chiefs of Police claims the conference is the largest of its kind, drawing more than 14,000 public safety officers from around the world. The White House says President Obama and Attorney General Loretta Lynch will attend Tuesday afternoon.
Dozens of protesters were arrested outside the conference Saturday, many of whom were conducting a sit-in, WLS reports. "What we're looking for today is to have our voices heard, to show the coalition of voices, to show that black lives matter, to make our voices heard to this very powerful organization that sets policies," protester Maria Hadden said, according to WLS.
Chicago police have also faced another spike in gun violence this year, with more than 2,000 reported shooting victims across the city since January.
The four-day conference ends Tuesday.