Protesters recall violent attack outside Turkish Embassy in Washington, DC
Ceren Borazan was sure she was going to die on Tuesday.
The 26-year-old Kurdish graduate student, who was in Washington, D.C., to protest Turkish President Recep Tayyip Erdogan's visit to the White House, was one of about two dozen people demonstrating outside the country's embassy on Sheridan Circle late Tuesday afternoon when supporters of Turkey's controversial leader and allegedly members of his security force pushed past police and violently attacked the protesters.
Borazan tried to flee the ensuing melee, but was grabbed by one of Erdogan's purported security guards and put in a headlock so tight that one of the blood vessels in her eyes popped.
"He held me and threatened to kill me," Borazan told Fox News. "I know this guy wanted to hurt me or that he wanted to kill me."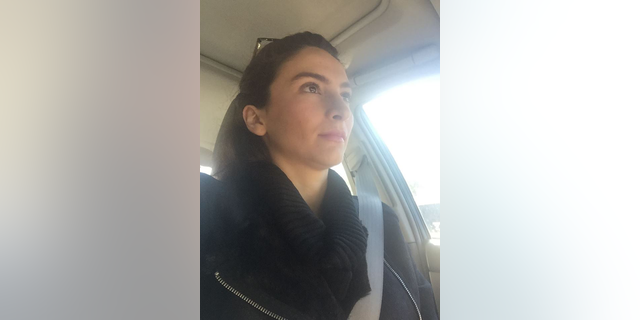 While Borazan said that her memory of the struggle is hazy, she added that she was somehow able to escape from her captor's clutches and find help from a nearby driver who let her hide inside his car.
"I was lucky enough to get in that car and hide," she said. "That guy saved my life."
Borazan was able to escape the attack relatively unharmed physically, but a number of her fellow demonstrators were not so lucky.
Authorities in Washington, D.C., said that at least nine people were injured in the attack with two seriously injured and requiring an ambulance to take them to the hospital.
A Voice of America video showed police officers struggling to protect the protesters and ordering the men in suits to retreat. Instead, several of the men dodged the officers and ran into the park to continue the attacks.
The video also shows the attackers kicking one woman as she lay curled on a sidewalk, wrenching another woman's neck and throwing her to the ground and kicking the face of a man carrying a bullhorn.
"I am an American citizen. I didn't expect something like this to happen here," Abbas Aziz, a 62-year-old Kurdish teacher, told Fox News.
Four of the attackers ganged up on Aziz – knocking him to the ground with punches to the head and repeatedly kicking him in the chest and head before police drove them away.
"This is Washington, D.C., this is America," Aziz said. "This is not Ankara, this is not Turkey."
Many of the demonstrators attacked earlier this week are calling for charges to be brought against the attackers. Two men were arrested at the scene, and police intend to pursue charges against others involved, but the Metropolitan Police Department Chief Peter Newsham said during a press conference on Wednesday that there may be issues with diplomatic immunity.
The White House has so far remained quiet on the incident with Press Secretary Sean Spicer referring reporters to the State Department and declining to comment further.
"Violence is never an appropriate response to free speech, and we support the rights of people everywhere to free expression and peaceful protest," State Department spokeswoman Heather Nauert said in a statement. "We are communicating our concern to the Turkish government in the strongest possible terms."
A number of lawmakers in Washington condemned the violence with one senior Republican senator calling for Turkey's ambassador to be thrown out of the country.
"This is the United States of America. We do not do this here," Sen. John McCain, R- Ariz., commented while retweeting the video. "There is no excuse for this kind of thuggish behavior."
Both the Turkish officials and Turkish state-media both reported a much different version of the attack, with the country's embassy in Washington, D.C., releasing a statement that blamed the violence on the demonstrators. The statement said the demonstrators were "aggressively provoking Turkish-American citizens who had peacefully assembled to greet the president. The Turkish-Americans responded in self-defense and one of them was seriously injured."
Turkey's official Anadolu news agency labeled the protesters Kurdish "supporters of terror." It said they chanted anti-Erdogan slogans, and that Erdogan's team moved in to disperse them because "police did not heed to Turkish demands to intervene."
The Associated Press contributed to this report.