Prosecutors upgrade charges in Alaska police officer's death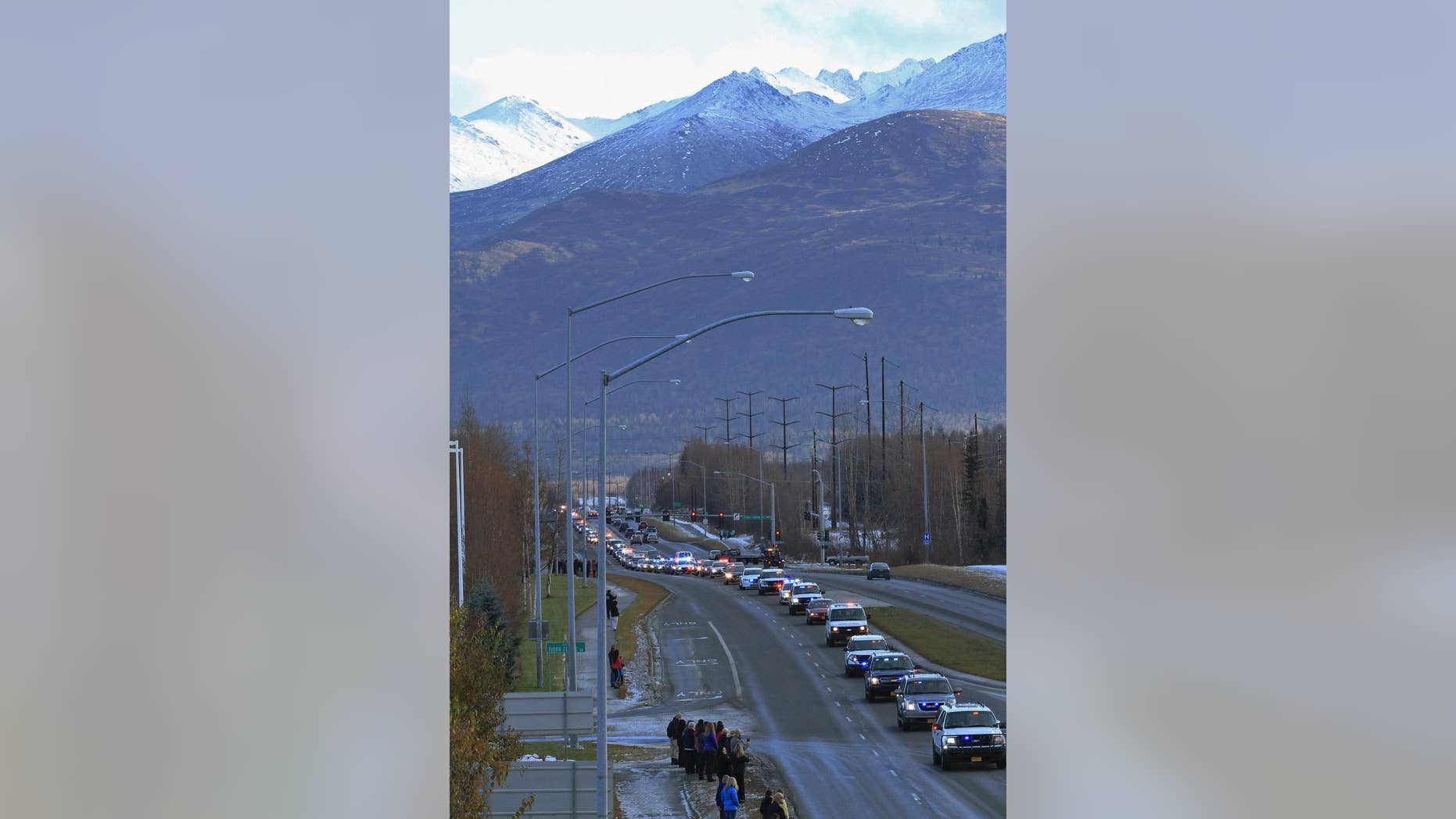 ANCHORAGE, Alaska – The man charged in the shooting of a police officer in Alaska now faces upgraded charges that include murder.
Anthony Jenkins-Alexie faces additional charges of first- and second-degree murder in the death of Sgt. Allen Brandt, an 11-year Fairbanks police veteran and father of four children.
Brandt died Friday in Anchorage after complications from surgery.
On Oct. 16, Brandt was responding to calls of shots fired near downtown Fairbanks. Brandt stopped his patrol car when he saw Jenkins-Alexie walking toward him, authorities said.
Jenkins-Alexie pulled a gun from his coat and fired on Brandt as he tried to take refuge behind his car, prosecutors said.
Brandt was struck six times.
Jenkin-Alexie, 29, was charged Oct. 19 with attempted murder and six other felonies.
Brandt's body was flown Tuesday to Fairbanks. A funeral is planned for Sunday.