Prosecutors Consider Appeal of Hearsay Ruling in Drew Peterson Murder Trial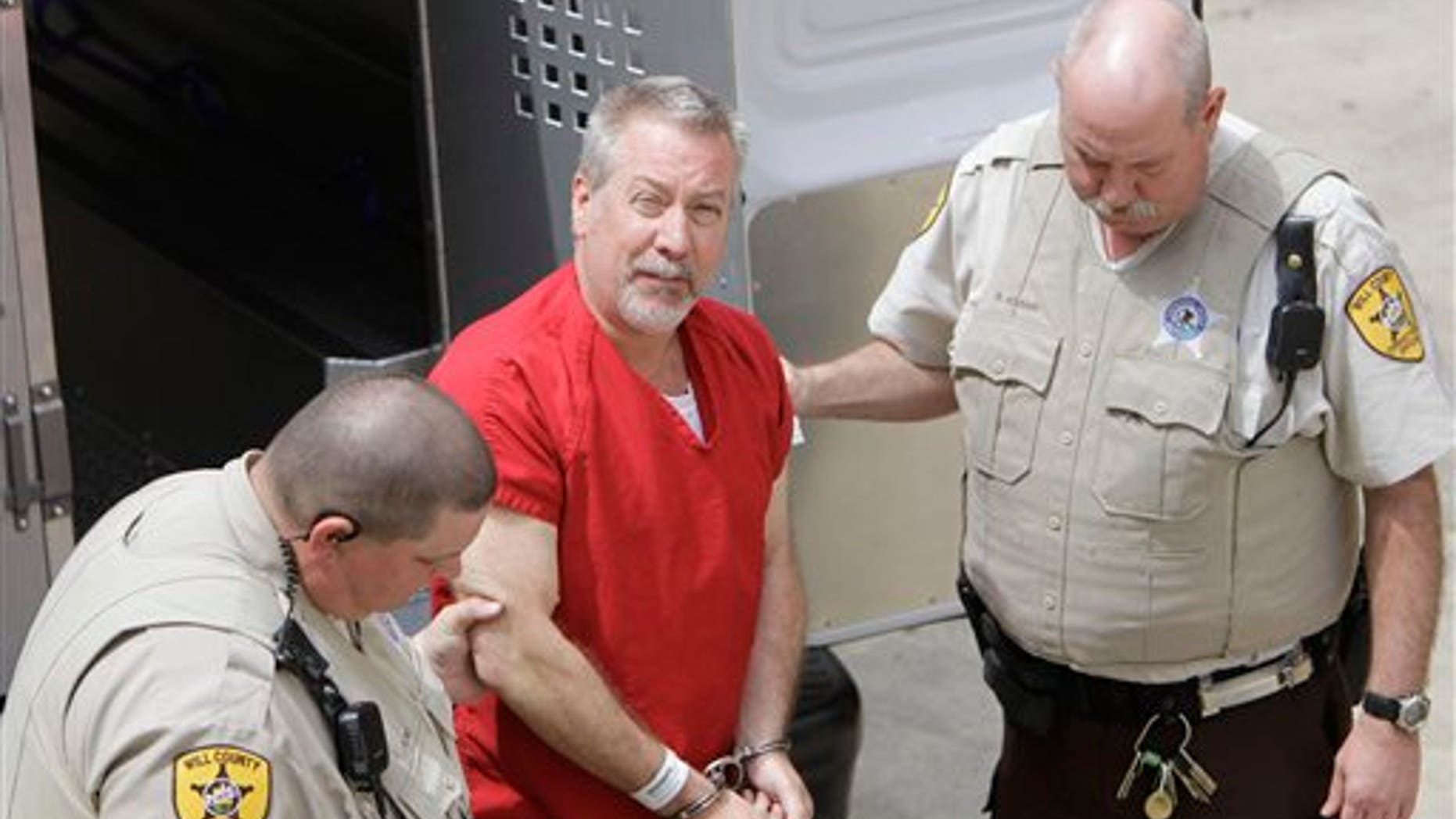 Prosecutors say they are considering filing an appeal with the Illinois Supreme Court after a state appellate court refused to overturn a decision barring prosecutors from using some hearsay -- or second hand -- evidence against Drew Peterson, a former police sergeant accused of killing his third wife and a suspect in his fourth wife's disappearance.
A state appellate court on Tuesday upheld a judge's ruling that disallows some hearsay from being used in the case, a setback for prosecutors who have not revealed any physical evidence linking Peterson to his ex-wife's death.
A panel of the Third District Appellate Court in suburban Ottawa said in its ruling Tuesday that the only way it could overrule now-retired Will County Judge Stephen White was if it found that the judge had abused his discretion. But the panel found that White's ruling was reasonable.
Peterson is charged with first-degree murder in the death of his third wife Kathleen Savio, whose body was found in a dry bathtub in 2004. Investigators initially ruled Savio's death an accidental drowning, but later reopened the case after Peterson's fourth wife, 23-year-old Stacy Peterson, disappeared in 2007. Peterson remains a suspect in the disappearance of Stacy, a mother of four who is still missing and presumed dead by authorities.
Peterson, who remains jailed on $20 million bond, has denied involvement in both Savio's death and Stacy Peterson's disappearance.
"It's a resounding victory -- without question." Peterson's attorney, Joel Brodsky, told MyFoxChicago.com on Tuesday. "The appellate court believed that what Judge White did was the right decision."
While prosecutors have never said what if any physical evidence they have against Peterson in the 2004 drowning death of Kathleen Savio, they made it clear last July on the day before jury selection was to begin when they announced they'd delay the trial by appealing the judge's decision that it was crucial to their case.
The state appellate court's ruling on Tuesday means that prosecutors will not be allowed to admit 8 of the 14 hearsay statements they wanted to use in their case against him.
Friends and family claim Savio told them during her divorce proceedings that if she turned up dead, her husband would be to blame, MyFoxChicago.com reports. Friends of Stacy Peterson said that she made similar statements to them.
While Will County state's attorney James Glasgow said that prosecutors were "very confident in our case," the hearsay hearing also underscored some major problems.
There was, for example, testimony that Savio's death was originally ruled an accident, as well as admissions by police investigators and an evidence technician that not a single fingerprint or any other physical evidence linking Peterson to the death was ever collected.
The Will County State's Attorney's Office said Wednesday that it strongly disagrees with the ruling and is mulling a decision to appeal.
Brodsky said Tuesday's ruling can only be viewed as devastating to prosecutors.
"The reason they appealed is they said the rulings (by Judge White) prevents them from presenting their case," said Joel Brodsky. "The state's case is weak as it always was."
And Steve Greenberg, who argued on Peterson's behalf before the appellate court said the ruling was a "total" victory.
"They (the judges) didn't buy a single one of the state's arguments," he said.
In fact, he said that not only did the judges rule that prosecutors did not file their appeal soon enough, but that the judges agreed with White that prosecutors should not be allowed to admit various statements from several people, including Savio and Stacy Peterson.
Further, the judges ruled White was correct to rule against allowing evidence of some alleged offenses by Peterson prior to Savio's death because it "would unfairly prejudice the defendant."
That could prove particularly damaging to the prosecutors' case against Peterson, said David Erickson, a former judge and professor at Chicago-Kent College of Law.
"They wouldn't have gone after proof of other crimes if they didn't need it," he said.
Erickson said the hearsay evidence would have been particularly important in a case that appears to be absent any direct evidence against Peterson.
"They're trying to create a big circle around this guy that shows he's the only guy who could have done this," he said. "Any loss in that kind of case is going to leave a big hole in that circle."
The ruling was particularly frustrating to the members of Savio's family, who have been trying to convince authorities since shortly after Savio's death that she did not simply drown accidentally.
"I was very shocked," Savio's sister, Susan Doman, told MyFoxChicago.com after the ruling. "My heart was set on being able to get everything in with the hearsay evidence."
"I believe that the jury should hear everything," Doman said.
Just what hearsay evidence White did not allow has never been revealed and the court, in its ruling, would not disclose it either.
But during the hearsay hearing last year, witnesses testified before White about statements Savio made about being afraid of Peterson and that she'd told them that Peterson said he could kill them and make it look like an accident.
Brodsky said that the ruling clears the way for a trial within the next few months, unless Glasgow's office appeals Tuesday's ruling.
The Associated Press contributed to this report 
Click for more on this story from MyFoxChicago.com