Prosecutor won't pursue 3rd trial against Detroit officer in death of 7-year-old during raid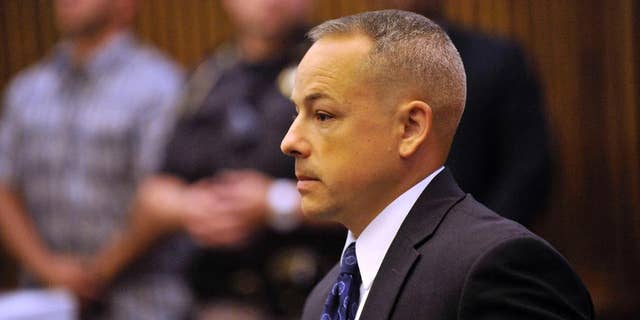 DETROIT – A prosecutor will not pursue a third trial against a Detroit police officer in the fatal shooting of a 7-year-old girl during a raid that was filmed by a reality TV show.
Wayne County Prosecutor Kym Worthy said her office told Aiyana Stanley-Jones' family Wednesday that she will move to dismiss the case against Joseph Weekley.
Weekley's second trial ended in October with a hung jury on a misdemeanor reckless use of a firearm charge. An involuntary manslaughter charge was dismissed during the trial.
Aiyana was shot in the head while she slept in May 2010. Police were accompanied by a camera crew from "The First 48," which recorded it from the outside but not inside where Aiyana was shot.
Weekley's first trial ended without a verdict in June 2013.