Prosecutor seeks maximum for Ohio man who confessed in video after fatal wrong-way DUI crash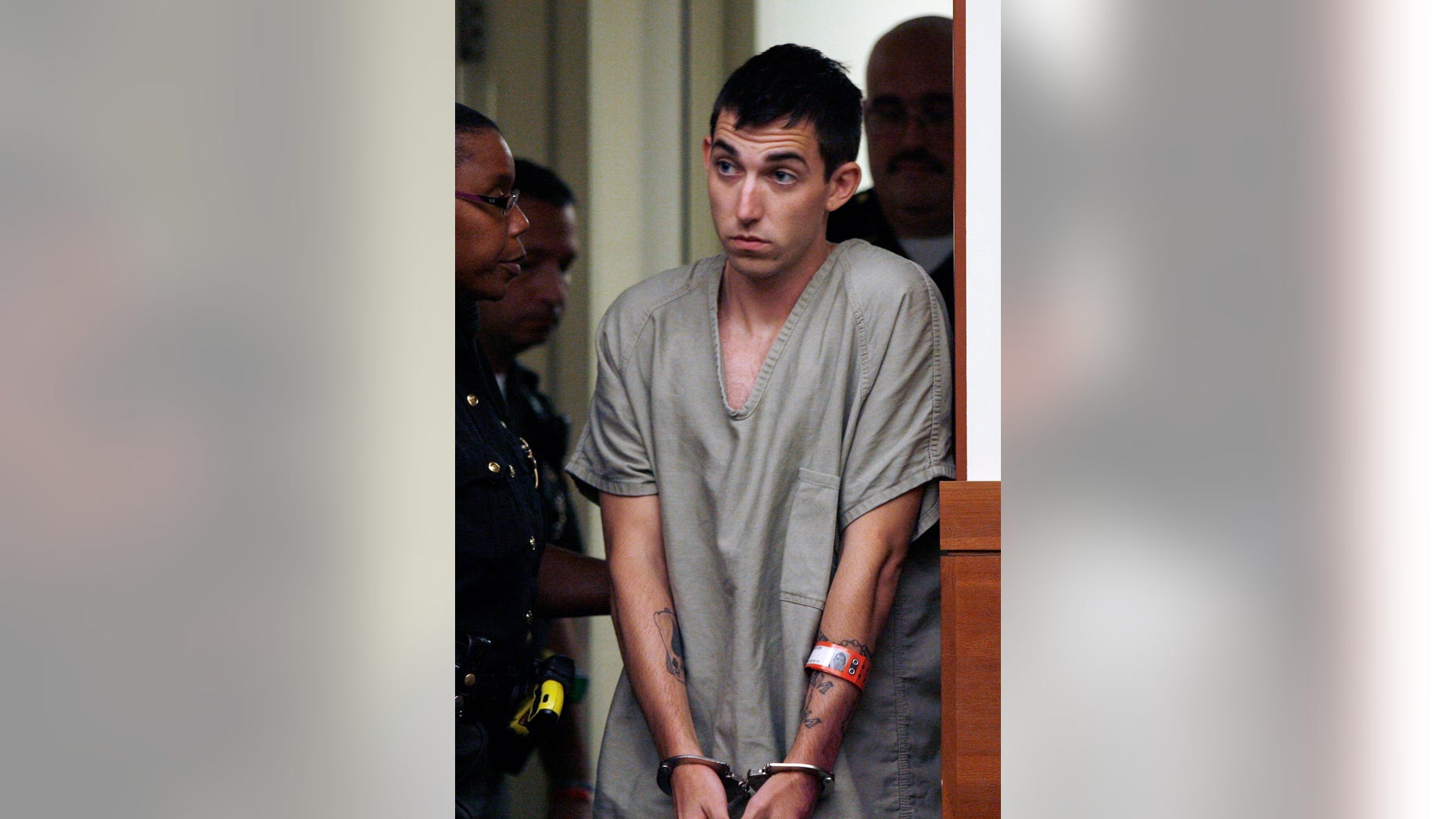 COLUMBUS, Ohio – Tough sentences for people convicted of causing fatal car wrecks while drunk are the norm in Ohio's second-largest county, according to a prosecutor pushing for the maximum in the case of a man who made an online confession to causing one such crash.
Franklin County Prosecutor Ron O'Brien planned to outline data backing his argument in a court filing by early Friday afternoon.
Defendant Matthew Cordle is scheduled for sentencing Wednesday. He pleaded guilty last month to charges of aggravated vehicular homicide and operating a vehicle under the influence of alcohol in the June death of Vincent Canzani, of suburban Columbus. Cordle's blood-alcohol level was more than twice the legal limit of 0.08 percent.
Cordle, 22, faces eight years for the homicide and six months for the drunken driving — which would likely be folded into the overall sentence — a $15,000 fine and loss of driving privileges for life.
His attorneys argue he should receive a sentence well below the maximum to send a message about the value of taking responsibility.
Cordle's lawyers aren't asking for a specific amount of time but say it should be below the maximum of eight years and below "a high range sentence," according to a court filing late Wednesday.
Cordle's conduct after the crash suggests a long sentence is not needed for him to understand the seriousness of what he did, his attorneys argue. That conduct included Cordle's decision to plead guilty as soon as possible without the usual months of back-and-forth court filings challenging evidence.
Cordle's online video confession, made against his lawyers' advice and released in early September, has been viewed more than 2.2 million times.
O'Brien has said he believes the video confession was sincere.
Cordle's confession begins with his face blurred as he describes how he has struggled with depression and was simply trying to have a good time with friends going "from bar to bar" the night of the accident. He then describes how he ended up driving into oncoming traffic on Interstate 670. Cordle's face becomes clear as he reveals his name and confesses to killing the 61-year-old Canzani.
Cordle ends the video by pleading with viewers not to drink and drive.
___
Andrew Welsh-Huggins can be reached on Twitter at https://twitter.com/awhcolumbus.