Prosecutor says NY police officer accused in cannibal plot was ready to act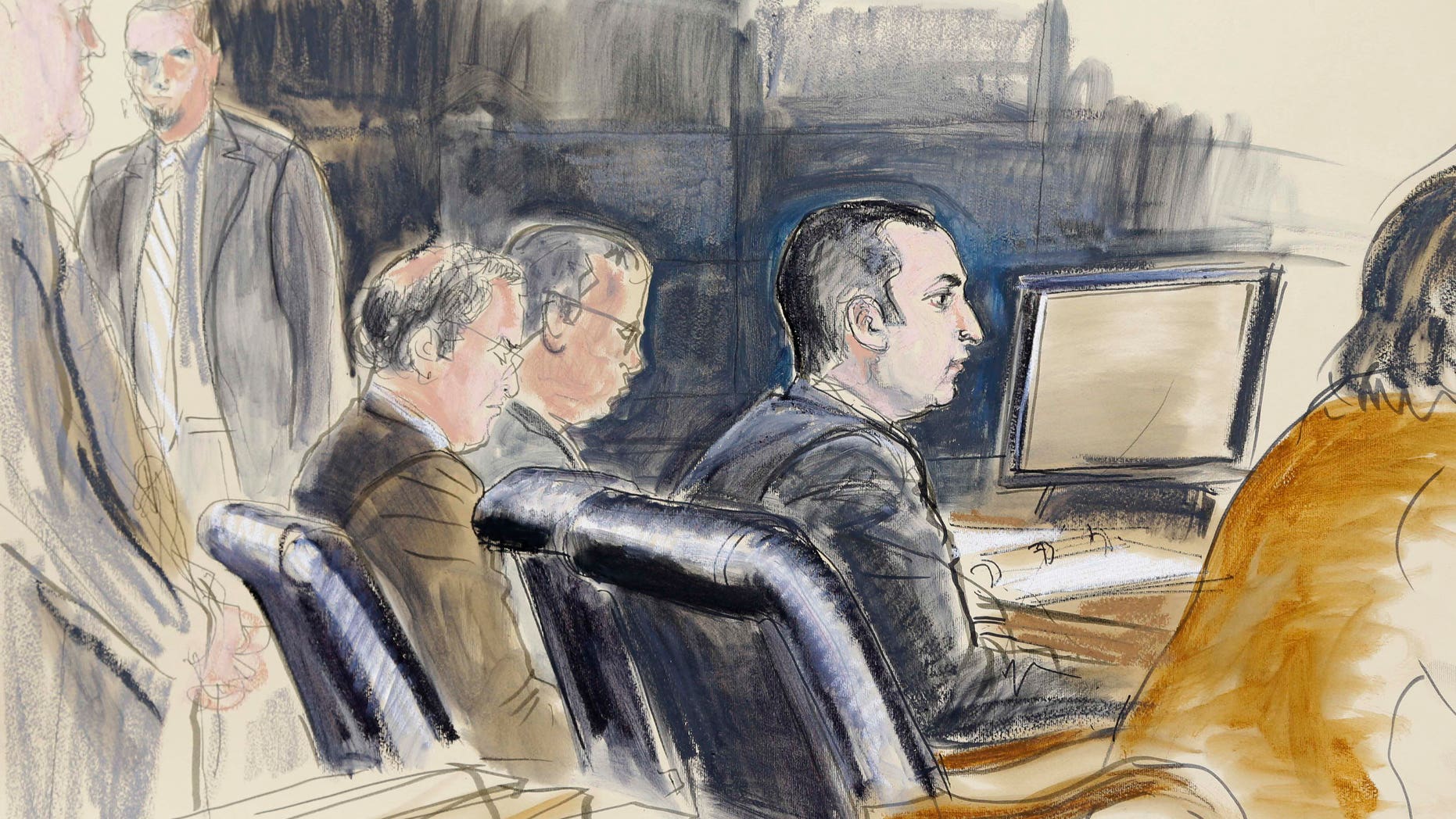 NEW YORK – The FBI had to grab a New York City police officer last year before he could go forward with a macabre scheme to abduct and cannibalize women, a prosecutor said Thursday in closing arguments at the officer's kidnapping conspiracy trial.
Officer Gilberto Valle was in the midst of a plot to "kidnap, torture, rape and commit other horrific acts" on at least six women he knew, including his wife, Assistant U.S. Attorney Hadassa Waxman told a Manhattan jury.
"The law does not require that we wait until he carries out his crime," she said.
Lawyers for Valle say he's being prosecuted for indulging in offensive-but-legal fantasies fed by his visits to fetish websites meant solely for role-play.
Prosecutors counter that the 28-year-old officer took concrete steps to abduct his potential targets, including looking them up on a restricted law enforcement database.
"He left the world of fantasy and entered the world of reality," Waxman said. "The evidence proves that he was serious."
The defense was to give its closing argument later Thursday. Deliberations were expected to begin on Friday.
During the two-week trial, the government has tried to prove Valle was serious about the plans by showing communications where he haggled with a Trenton, N.J., man, Michael Vanhise, over whether it would cost $4,000 or $5,000 to abduct a Manhattan teacher who would be delivered to Vanhise's home in a suitcase for him to rape and murder. Vanhise, who has pleaded not guilty to a conspiracy charge, is behind bars awaiting trial.
Lawyers for the baby-faced Valle, who cried when his wife testified against him, say he made up elaborate plans but did nothing to make any of them happen. The lawyers presented evidence from witnesses that Valle did not have any of the tools of the torture he described in instant chats and emails, and did not own an upstate home where he had suggested he could cook a victim.
On two occasions, jurors seemed extra fidgety when they were shown sadistic pornography including what appeared to be a staged video of a chained, naked woman screaming as the flame of a torch was put beneath her crotch.
The trial also left Valle emotional at times, including after the jury left the courtroom following the conclusion of the presentation of evidence on Tuesday.
"I think it's just the knowledge that we're finally coming to a conclusion and his fate is in the jury's hands," defense attorney Robert Baum said.