Prosecutor: 'S-Town' figure pleads guilty to burglary, theft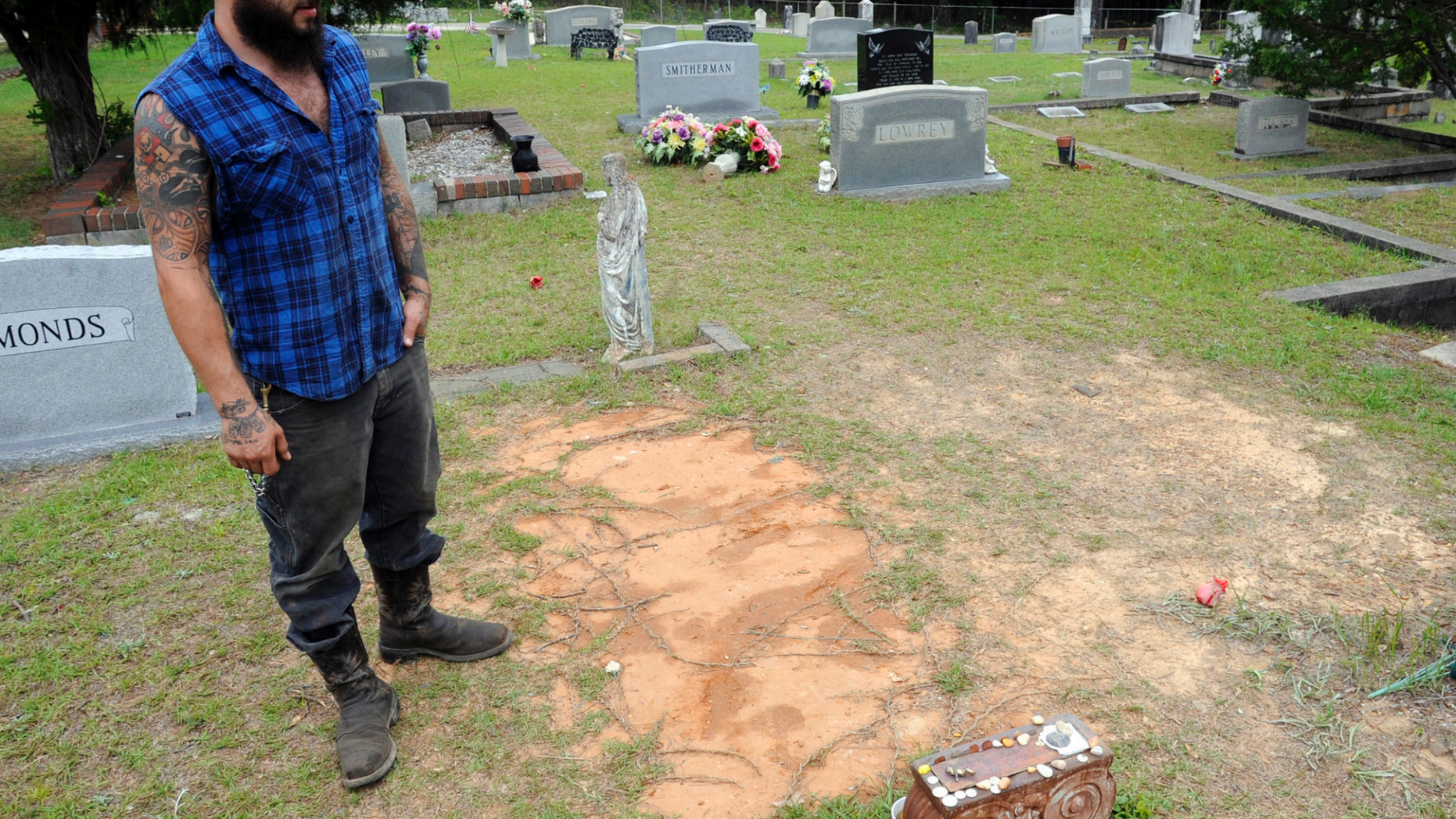 CENTREVILLE, Ala. – An Alabama man featured in the hit podcast "S-Town" pleaded guilty Monday to criminal charges linked to events that occurred in the serial.
Tyler Goodson, 26, of Woodstock, pleaded guilty to a felony burglary charge and two misdemeanor counts of theft and criminal trespassing, and will get a 10-year suspended sentence and five years on probation under an agreement with prosecutors, said Bibb County District Attorney Michael Jackson.
"Given all the notoriety of this case, we are glad we were able to get some convictions," said Jackson. "This was a good resolution to his case."
Neither Goodson nor a defense lawyer immediately returned messages seeking comment.
Goodson was named in a multi-count indictment alleging he took lumber, old vehicles and a laptop computer from the property of his late friend John B. McLemore, the main character in "S-Town," during production of the podcast in Woodstock, a rural Alabama town about 35 miles (56 kilometers) southwest of Birmingham.
Circuit Judge Don McMillan will hold a hearing later on whether Goodson has to pay restitution, the prosecutor said.
Podtrac, which analyzes podcast statistics, said the seven episodes of "S-Town" have had more than 64 million streams and downloads since being released in late March. The show was produced by Serial Productions of the podcast "Serial" and "This American Life."