Profile of a serial killer: Police hunt killer behind 4 Tampa murders
A mounting body count in Tampa, the mysterious deaths of three women in North Carolina and clusters of unsolved murders nationwide have left both cops and citizens fearing their neighbors could be among the most rare but prolific criminal of all: The serial killer.
"No more than 1 percent of all homicides are committed by serial killers, but on the other hand you're talking about a very small number of guys who are responsible for a large body count," said Jack Levin, a renowned criminologist at Northeastern University.
Their backgrounds and their precise methods may vary, but they share distinct commonalities, according to the experts who study them.
They are men -- 98 percent of them -- who target strangers, often in their own communities. The vast majority are sociopaths, who have no empathy for the victims with whom they become intimately involved before they murder. And they seek attention -- their killing sprees perceived as a success providing them with feelings of superiority and power.
"From the killer's point of view, it's a tremendous accomplishment," said Levin, who in 1985 co-authored the first book profiling serial killers and who has interviewed Charles Manson as well as Kenneth Bianchi and Angelo Buono -- known as "The Hillside Stranglers."
"He's becoming, for the first time in his life, important. He'll be in the headlines and maybe even on the cover of a magazine," said Levin. "He grew up feeling a profound sense of powerlessness and is now the focal point of conversations all over the country."
"From the killer's point of view, it's a tremendous accomplishment."
In a normally quiet, working-class Tampa neighborhood, local and federal authorities are hunting for the man who shot and killed four people seemingly at random within the past month, all within a half-mile radius. One victim was an aspiring musician and community college student, another a waitress.
"All the victims have been alone and possibly distracted when the murders occurred," said Eddy Durkin, a spokesman for the Tampa Police Department. "There's a similar pattern."
"We're convinced the first and fourth murders are related," Durkin told Fox News. "And right now we're investigating as if they're all connected."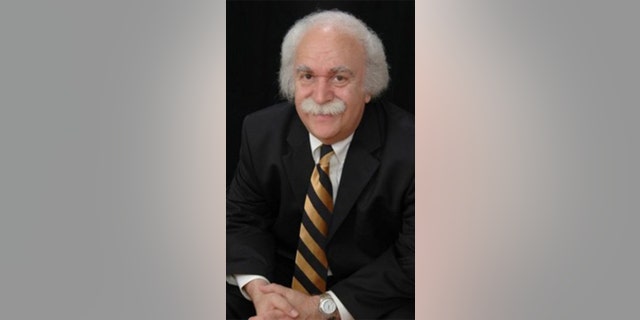 Levin said the Tampa suspect does not fit the profile of most serial killers -- and noted similarities between the killer and the two D.C. snipers who terrorized the Washington area with a series of coordinated shootings that killed 10 people during three weeks in October 2002.
"Using a firearm is something most serial killers don't do," he said. "Most use sex as a vehicle for securing power and control and dominance over their victims. Their killing is up close and personal. The gun only distances him from the victim."
Levin also said the Florida suspect lacks a sophistication seen among most serial killers by leaving the victim's body so that it can be immediately found.
Police in Lumberton, North Carolina, meanwhile, are probing the deaths of three women whose bodies were found within a three-block radius of each another in the last seven months. While police have not said they believe a serial killer is at large - or even how the women died - the deaths have sparked fears in the rural community. One victim was found in a trash container.
At any given time, there are between 25 and 30 serial killers operating in the U.S. -- though the numbers can vary greatly year to year -- according to Levin, who defined a serial killer as an individual responsible for killing four or more victims.
Serial killings reached their peak in the 1970's and 80's, and have since been on the decline -- in part because of advancements in DNA analysis.
"We're able to get people right after they commit one murder as opposed to waiting until they've committed several more murders," said Bill Daley, a former federal investigator. 
How does the serial killer get caught? When a "mistake" is made.
"They don't get caught by a perfect profile or the tremendous investigative skills of the police or FBI. They make a mistake. They take more risks. They get bored," he said, noting that the Tampa suspect shot and killed his fourth victim with a witness nearby. "They feel superior and so they start to cut corners.
"We just have to hope that when he comes back for his fifth victim, he makes even more mistakes," Levin said.