Professor on leave after telling Asian-American couple to 'go back to your home country'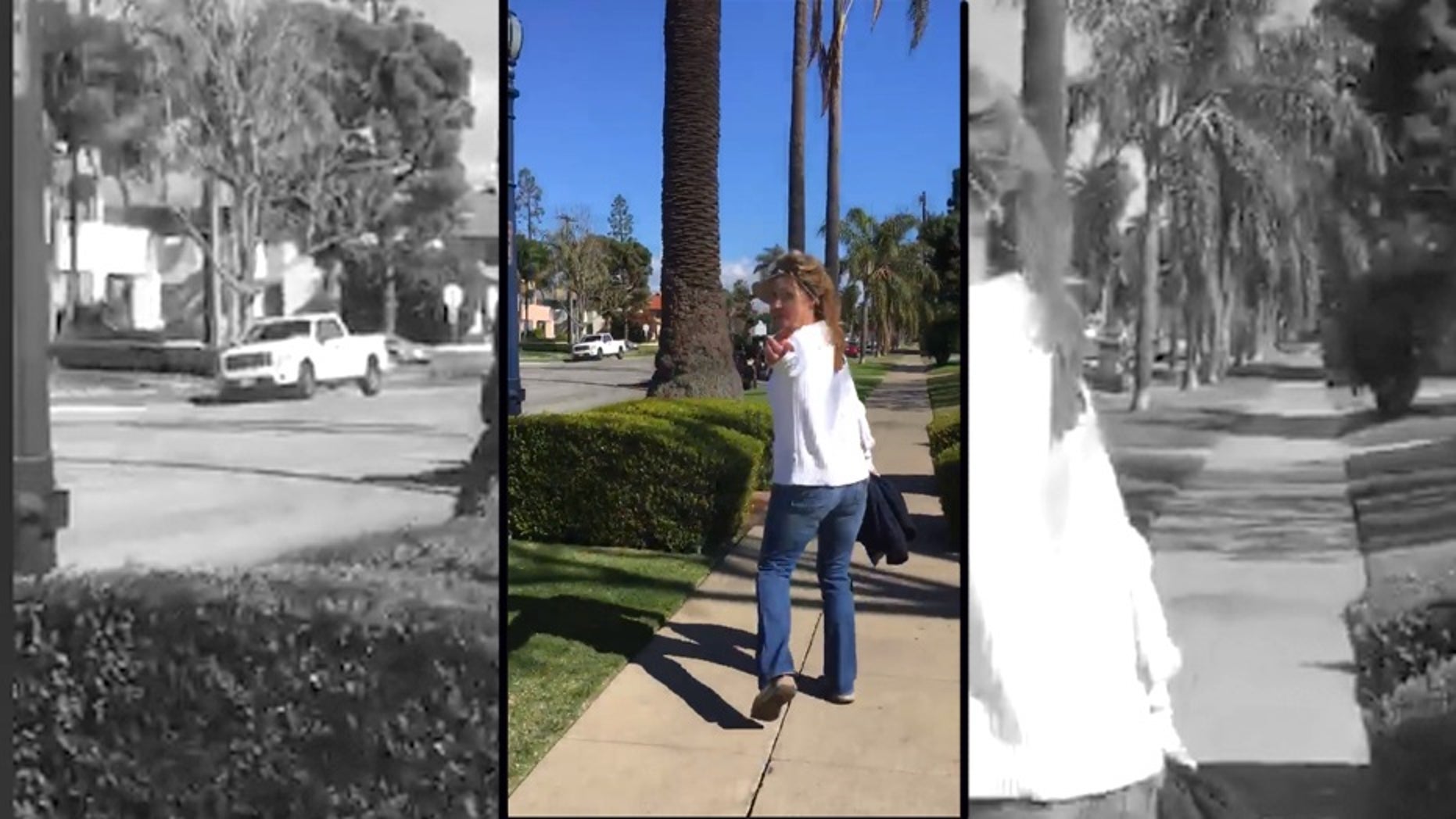 A California professor has been placed on a two-week leave after she was captured on video telling a couple to "go back to your home country."
The woman captured in the viral video was identified as Tarrin Olson, who is employed at Golden West College as a professor and counselor, the Los Angeles Times reported.
In the video, Olson is seen telling Tony Kao and his wife to "go back to your home country." Kao uploaded the video to his Facebook page last week where it received more than 624,000 views, KTLA reported.
Kao wrote in the video caption that he and his wife "encountered a bigot and a racist today in our neighborhood in Long Beach" while walking. The video shows a woman wearing a hat walking away from the couple as Kao asked her "why [she] told us to back to our country."
SESSIONS UNLOADS ON CALIFORNIA DEMS FOR 'RADICAL, OPEN BORDERS AGENDA'
"You need to go back to your country," the woman stated as she walked away.
"And what does that mean?" Kao asked. He told the woman that he and his wife were both born and raised in the U.S.
"Have your wife turn your phone off and I'll talk to you," the woman shot back.
In the post, Kao claimed Olson's comment was "completely unprovoked."
Olson told KCBS her students "know she is not a racist."
"I feel my perspective will be twisted if discussing the skewed video which cut out part of the incident. … If you would like to have a full normal interview about the displacement of European-Americans then I gladly am available to enlighten the public," Olson said in a statement.
CALIFORNIA BOY, 14, ARRESTED FOR PRETENDING TO BE SHERIFF'S DEPUTY, INITIATED TRAFFIC STOP
The college said it did not "condone or support" Olson's comments in a statement.
"It has recently come to our attention that there was a video posted on Facebook of a GWC faculty member making comments that the college does not condone or support. Golden West College believes in an inclusive and welcoming environment for all students," the statement from the college read.
In an update, Kao thanked social media users for their support but stated his family had "no intention of seeking out or besmirching the offender's personal life or career."