Professor charged with punching cop during prostitution sting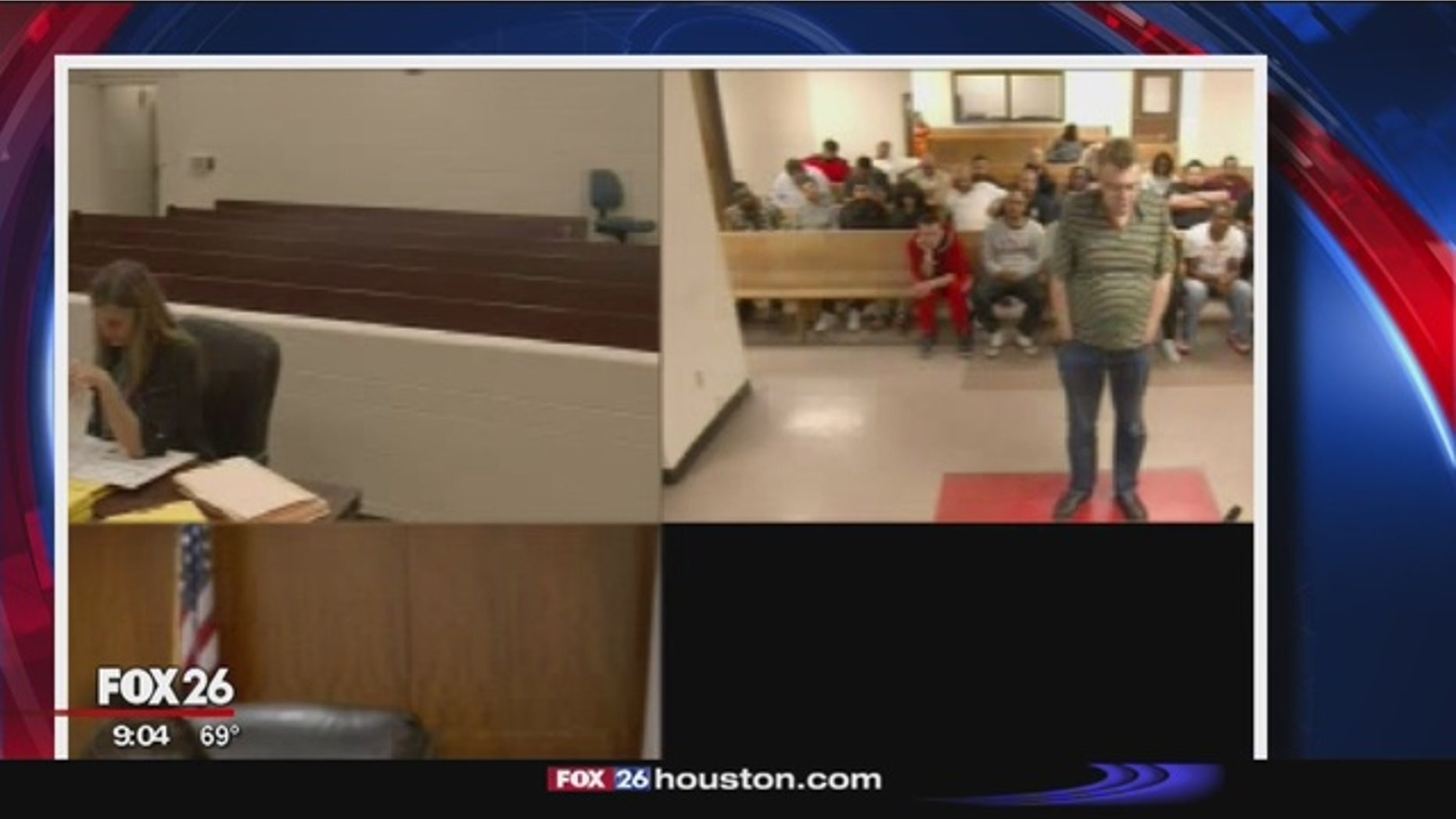 "Sir, you are charged with assaulting a public servant," the judge told Christopher Tymczak during his probable cause hearing.
HISTORICALLY BLACK COLLEGE RAISES $280G FOR TRUMP INAUGURATION APPEARANCE
Tymczak is a doctor of philosophy in theoretical physics. He teaches at Texas Southern University's College of Science Engineering and Technology. Prosecutors say the felony assault charge filed against the professor follows a prostitution investigation.
"There was a deal made for 80 dollars," the prosecutor told the judge. "This defendant said 'oh no' and tried to run towards the door."
HIGH SCHOOL'S DATING ASSIGNMENT CAUSES UPROAR AMONG PARENTS
While police tried to handcuff Tymczak, prosecutors say he used physical force to break the hold on his wrists and struck an officer in the face with a closed fist.
"You are set at no bond because you are currently on bond for another felony matter," the judge told Tymczak.
In September of last year, Tymczak was charged with felony forgery in a case investigated by TSU police.
Court documents accuse the professor of forging hardship withdrawal paperwork and submitting those documents to an insurance company.
TSU sent Fox 26 this statement: "We are disappointed to learn of the charges filed against Dr. Tymczak. All university employees including faculty members are expected to adhere to all laws and regulations as well as all University policies and procedures. Dr. Tymczak will be afforded his due process in the legal system. The University is reviewing the matter to determine if there were any violations of University policies or procedures."