Prison doctor will allow death row inmate to 'sit up' for execution so he's more comfortable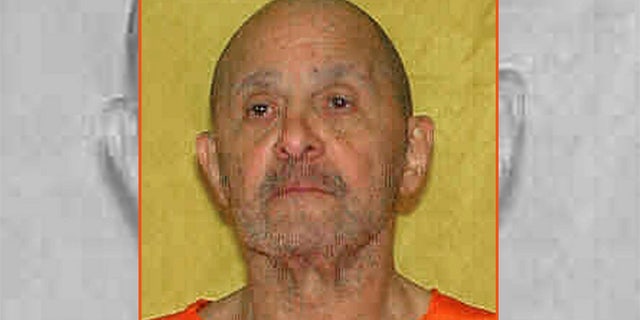 A prison doctor in Ohio says it's a "reasonable" accommodation to allow a condemned killer on death row with health problems to partially sit up during his execution next month.
The inmate, Alva Campbell, became mildly agitated when officials tried lowering him to a normal execution position in an Oct. 19 test, according to a medical review by Dr. James McWeeney.
"Nevertheless, given the events observed at this examination and the patient's underlying pulmonary and mental health disorders, it would be reasonable to make an accommodation for the patient during the execution process that would permit him to lay in a semi-recumbent position," the doctor wrote.
DEATH ROW INMATE TOO SICK TO BE EXECUTED, LAWYERS SAY
Campbell was paroled in 1992 after serving 20 years for killing a man in a Cleveland bar. On April 2, 1997, Campbell was in a wheelchair when he overpowered a Franklin County sheriff's deputy on the way to a court hearing on several armed robbery charges, records show.
Campbell took the deputy's gun, carjacked 18-year-old Charles Dials and drove around with him for several hours before shooting him twice in the head as Dials crouched in the footwell of his own truck, according to court records.
Franklin County prosecutor Ron O'Brien calls Campbell "the poster child for the death penalty."
McWeeney also said a prison nurse's exam failed to find veins suitable for inserting an IV on either of Campbell's arms.
Campbell, 69, has severe chronic obstructive pulmonary disorder as the result of a decades-long two-pack-a-day smoking habit that finally stopped nine years ago, the doctor said.
His attorneys also say he uses a walker, relies on an external colostomy bag, requires four breathing treatments a day and may have lung cancer.
Campbell's health problems "could create a spectacle of a terminally ill man, with tourniquets on his arms and legs, being stabbed repeatedly to no avail," defense attorney David Stebbins said Monday.
The Department of Rehabilitation and Correction said it "has taken Campbell's medical conditions under consideration for planning of possible accommodations for his execution."
Campbell was regularly beaten, sexually abused and tortured as a child, Stebbins and other attorneys argued in court filings and before the Ohio Parole Board.
The board rejected Campbell's request for mercy earlier this month. Republican Gov. John Kasich, who has spared some inmates while rejecting clemency for others, has the final say.
Prosecutors say Campbell's health claims are ironic given he faked paralysis to escape court custody the day he killed Dials.
The Associated Press contributed to this report.