Priest arrested, accused of impregnating teenage altar girl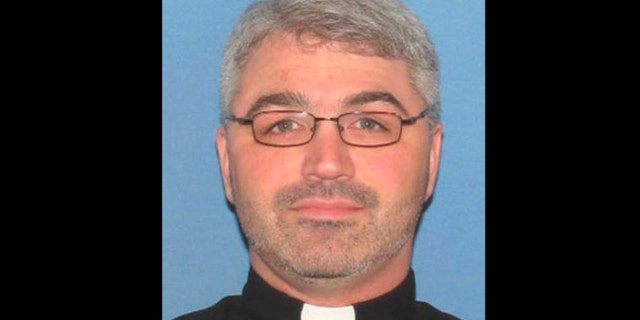 A Catholic priest in Ohio was arrested after his diocese said he admitted to a three-year relationship with a now-pregnant 17-year-old girl.
Father Henry Christopher Foxhoven, 45, a priest from the Diocese in Steubenville, was charged with eight counts of sexual battery after allegedly engaging in sexual conduct with a minor between Aug. 17 and Oct. 25, according to the Athens County Sheriff's Office.
The prosecutor said Foxhoven's sexual conduct with the girl who is a member of Holy Cross in Glouster, one of his two parishes, happened on church property but not inside the church itself.
CATHOLIC PRIESTS ARRESTED AFTER ALLEGEDLY ENGAGING IN SEX ACT IN CAR NEAR MIAMI BEACH: REPORT
The Steubenville diocese reported the allegations Saturday after Foxhoven admitted to the relationship, and he was immediately barred from church property and suspended from practicing all religious services.
After obtaining a search warrant Monday, investigators found evidence of criminal activity at Foxhoven's residence, including several used condoms and a used pregnancy test with a positive indication.
Foxhoven was charged Tuesday in court with a $1 million bond. He is scheduled to appear again for a preliminary hearing on Nov. 29.
PENNSYLVANIA PRIEST CHARGED WITH INDECENT ASSAULT, CORRUPTION OF A MINOR, OFFICIALS SAY
Foxhoven was ordained in 2004 and previously worked in St. Clairsville and Wintersville. There are no reported incidents from the priest in the past.
This news comes as the Steubenville diocese released the names of 16 priests and one seminarian who have been credibly accused or admitted to sexually abusing minors, most deceased and dating back decades.