Previously deported illegal immigrant who raped child after Philadelphia release, pleads guilty to reentry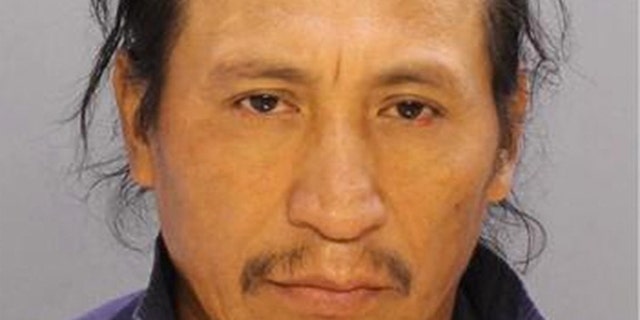 A previously deported illegal immigrant from Honduras -- who raped a child after Philadelphia authorities ignored an ICE detainer and released him -- pleaded guilty Tuesday to illegal reentry.
The U.S. Attorney's Office for the Eastern District of Pennsylvania announced Juan Ramon Vasquez, 45, faces up to two years in federal prison.
Vasquez was deported from the U.S. in 2009, but was found to be back in the country in March 2014 and taken into custody. After local criminal charges against him were dropped, Philadelphia officials did not comply with a detainer by Immigration and Customs Enforcement and Vasquez was released, according to the U.S Attorney's Office.
After his release in 2015, Vasquez was rearrested and convicted for the rape of a child and unlawful sexual contact with a minor. He's now serving 8 to 20 years in state prison.
"The facts of this case highlight the danger posed by the City of Philadelphia's decision to disregard ICE detainers and release previously deported aliens from local custody," U.S. Attorney William McSwain said in a statement.
"Those of us in the law enforcement business should be doing everything in our power to protect vulnerable children from predators like Vasquez," McSwain continued. "Instead, this defendant received a free pass from the City of Philadelphia and its Department of Prisons, headed straight back into our community, and committed a heinous crime he never would have had the chance to commit had the City of Philadelphia complied with the ICE detainer."
WHITE HOUSE SLAMS PHILADELPHIA MAYOR FOR 'DISGUSTING' VICTORY DANCE OVER SANCTUARY CITY RULING
Vasquez, also known as Ramon Aguirre-Ochoa, has used aliases and alternate birth dates to evade authorities, according to The Philadelphia Inquirer.
Earlier this year, during a court hearing over Philadelphia's sanctuary city policies, First Deputy Managing Director Brian Abernathy said in testimony the city had Vasquez in custody in 2015 but released him when charges were dropped, even though ICE had issued a detainer, the Inquirer reported at the time.
City officials contended they would have turned Vasquez over to ICE if federal officials had obtained an arrest warrant.
ICE was alerted about his most recent arrest through the Priority Enforcement Program after his fingerprints were matched against a set currently in the database.
Last month, Philadelphia announced it will end a major information-sharing contract with ICE, bowing to intense pressure from activist groups and drawing immediate condemnation from federal officials.
The move means the city will not renew a decade-long arrangement to share real-time arrest information with ICE when the agreement expires at the end of August.
Fox News' Gregg Re contributed to this report.