Pretrial set in Ohio police shooting case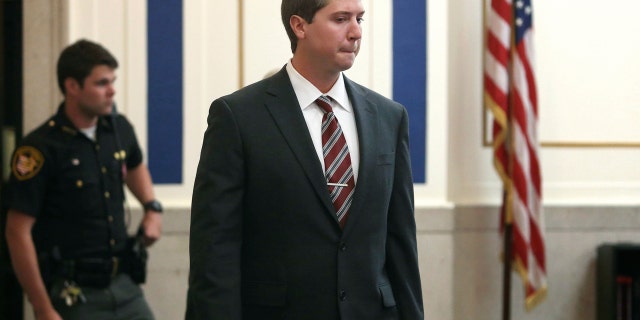 A pretrial hearing has been set for Friday for the murder trial of a former Ohio police officer who was charged with killing an unarmed black man during a traffic stop.
Hamilton County Commons Pleas Court Judge Megan Shanahan intends to discuss jury procedures and other pretrial matters with prosecution and defense attorneys.
Ray Tensing, 26, has pleaded not guilty to charges of murder and voluntary manslaughter in the 2015 shooting of 43-year-old Sam DuBose.
University of Cincinnati's police department fired Tensing as a result of his indictment charges.
Jury selections are set to begin Oct. 25, with courtroom questioning of prospective jurors set for Oct. 31.
Tensing is free on $1 million bond. He was in court for an Oct. 14 hearing, but isn't expected to be there Friday.
The Associated Press contributed to this report.