Pregnant teacher carjacked at Maryland school by group of girls, cops say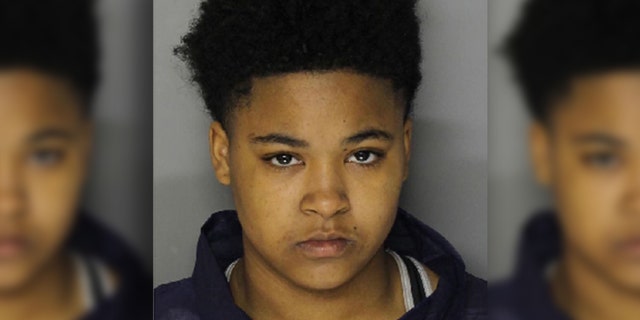 Maryland police have arrested two of the four teenage girls accused of approaching a pregnant teacher in a school parking lot and stealing her car, purse and cellphone.
The teacher was not hurt but went to the hospital to see a doctor as a precaution, Baltimore County police said.
Police said Sunday they had arrested a 16-year-old girl, Tyana Keyshawn Holmes, and a 14-year-old girl on carjacking and robbery charges. Holmes is being charged as an adult. The younger girl is being charged as a juvenile.
The girls had gone to the Villa Cresta Elementary School in Parkville Friday pretending to ask about enrolling a child, investigators said.
As the girls were leaving, they approched the pregnant teacher in the parking lot and knocked her cellphone out of her hand, police said in a news release.
"The teacher turned to run but fell, dropping her purse," the news release said.
Two girls sped off in the teacher's car, a black 2013 Kia Sportage, which is still missing, police said. The other two teens drove off in a different car.
Detectives are looking to identify the other two girls who were involved in the carjacking.