Pregnant Florida woman shot, killed answering the door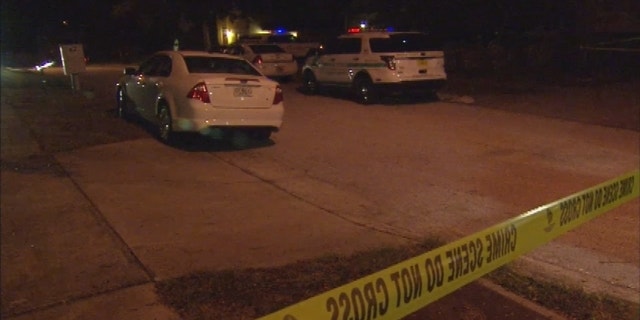 Authorities in Orange County, Fla., are investigating the fatal shooting of a pregnant woman and the shooting of her brother, which has left him critically injured.
MISTRIAL IN MURDER-FOR-HIRE CASE FEATURED ON 'COPS'
The 24-year-old woman, who was not immediately identified, was shot and killed in front of her home on Long Peak Drive in Lockhart.
Detectives said the suspect showed up at the home and was banging on the front door. The woman, who was three-months pregnant, went to the door and was shot during a confrontation.
A spokesperson with the Orange County Sheriff's Office says a 26-year-old brother of the victim went outside to check on his sister after hearing shots fired. He too was shot and later transported to Orlando Regional Medical Center, where he remains in critical condition.
The woman is described as a mother of two children, ages 5 and 7. She lived at the house with her parents and two brothers.
Investigators are looking for the suspect, who is known to the family, but his identity and a description were not released.