Pregnant California woman may have been abducted by ex-boyfriend, police say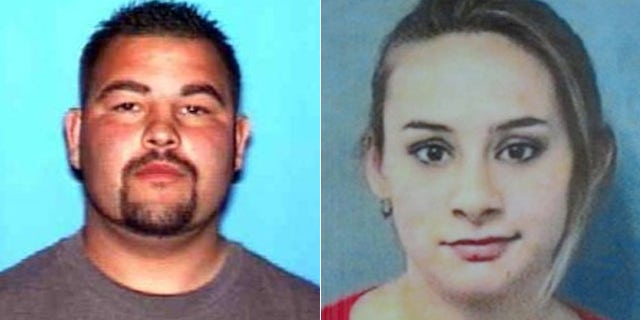 NEWYou can now listen to Fox News articles!
California authorities are searching for a pregnant woman they suspect was abducted by her ex-boyfriend sometime Monday morning.
Liza Costello, 21, who is nine months pregnant, reportedly called her mother later that day and said she needed help before the call was abruptly ended.
Prior to her disappearance, Costello left a note for her family that she was going outside to talk with Eric Davis, her former boyfriend. Costello's note said Davis threatened to break windows on the house if she didn't come talk to him and told her family that if she wasn't back in five minutes, to call the police.
Costello's mother, who woke up at 1 a.m. to check on her daughter in their Modesto home, found the note and called police.
Costello's family says Davis has been abusive to her in the past, according to police. Davis is believed to be the father of Costello's baby.
Davis is described to be 5 feet, 6 inches tall and 175 pounds. He has brown eyes and short brown hair. He is known to frequent Fresno hotels and is believed to be driving a blue 1999 Chevrolet Tahoe with a Louisiana license plate TGU274.