Post-Maria Puerto Rican migration leaves evacuees fighting for their future in Central Florida
NEWYou can now listen to Fox News articles!
ORLANDO, Fla. – Long before Hurricane Maria ravaged part of the Caribbean, Central Florida was dealing with an affordable housing crisis.
Thousands of people were on a waiting list for homes they could afford to open up.
Then the hurricane, which devastated Puerto Rico, forced thousands of people from the island to flee – many of them settling in Central Florida. And that exasperated a problem that had already dealt a heavy blow to the region.
"Thousands of people were already on affordable housing waiting lists before the hurricane," said Ana Cruz, the program coordinator for Orlando's Hispanic Office for Local Assistance, or HOLA, which helped over 200 families in the aftermath of the storm.
Some residents who fled Puerto Rico to Florida are still staying in hotels. The Federal Emergency Management Agency has repeatedly extended their stay because they have no place else to go.
Nearly 400,000 Puerto Ricans fled the island after Hurricane Maria to live in the U.S. mainland. Florida took in the vast majority – about 150,000, most of them concentrating in Orange County, the state's fifth-most populous county which had already boasted a large Puerto Rican community.
According to the Pew Research Center, the Puerto Rican population in Florida has grown from 479,000 in 2000 to well over one million today.
"We were blessed to have great friends all over, but specifically in Florida who came to our aid," said Puerto Rico's Democratic Governor, Ricardo Rossello, at the 9th Annual Puerto Rican Summit in Orlando on May 18.
But that has strained resources in Central Florida, which was already reeling from budget issues and scarce resources.
"The sudden influx of these displaced people from the Caribbean into Central Florida has represented a challenge," said Carlos Vargas-Ramos of The Center for Puerto Rican Studies.
FEMA's voucher program, formally known as the Transitional Shelter Assistance program, is scheduled to permanently end on June 30 after several month-to-month extensions, leaving nearly 700 Florida applicants to decide whether they will stay and look for housing independently or move back to a now unrecognizable Puerto Rico.
Cruz said she's not sure what the backup plan is for those who don't want to return but still have not found permanent housing.
"If these people are unable to return to Puerto Rico, they then become residents and ultimately citizens of the states they stay in, and therefore become state responsibilities," said Vargas-Ramos. "That creates a pressure on these governmental entities as federal assistance withdraws."
Rossello has promised government funding to the displaced Puerto Ricans who return to the island.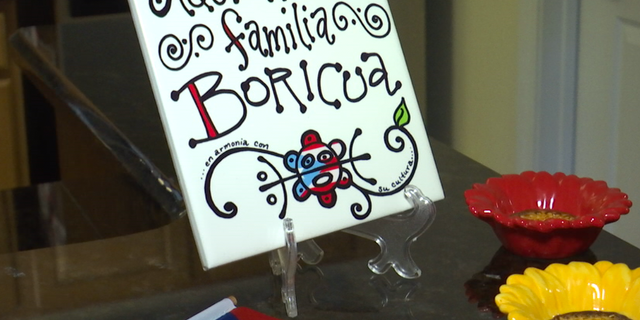 In May, Florida Senator Bill Nelson, a Democrat, called on FEMA to extend its agreement to pay for Puerto Rico's post-hurricane recovery efforts for at least 90 more days and introduced a new bill, The Disaster Housing Assistance Act, to coordinate with the Department of Housing and Urban Development (HUD) to come up with affordable long-term housing solutions for those displaced by Hurricane Maria.
"I have filed a bill that if you are going to cut off assistance to those who evacuated Puerto Rico, then they shouldn't be treated differently than those who evacuated New Orleans were treated after Hurricane Katrina," Nelson said at the Puerto Rican Summit. "We have to fight and ensure Puerto Rico gets the help it needs."
The superstorm left not only death and destruction, but also uncertainty in its wake.
"Some people have returned to the island, others have found jobs and they're moving into apartments and houses, others are moving to other states," Cruz said.
Even before Hurricane Maria hit Puerto Rico, there already was an unprecedented migration to the U.S. mainland because of a severe financial crisis on the island.
"Puerto Ricans have been migrating for more than a decade where more than 50,000 people were leaving the island every year…the hurricane magnified that process," said Vargas-Ramos. "That magnitude of immigration is astounding."
The disaster only magnified the island's financial woes. As hurricane season officially began last week, more than a third of Puerto Rican schools remain permanently closed, residents still suffer a lack of essential services and a teetering energy grid was still being relied on.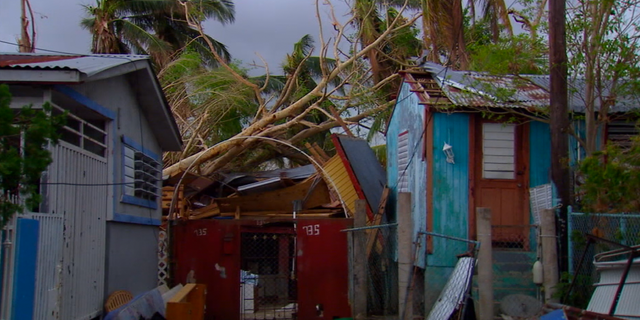 "We don't know what the next hurricane season is going to bring," said Vargas-Ramos. "And it seems very clear that Puerto Rico is now more vulnerable to any storm, not just hurricanes but even tropical storms."