Portland man accused of sexually assaulting 65-year-old had been deported 20 times
A Portland man accused of brutally attacking a 65-year-old woman has a history of arrests, at least 20 deportations and was released by local authorities in defiance of a federal immigration hold.
Sergio Jose Martinez, 31, was taken into custody Monday night on charges that include robbery, kidnapping, burglary and sexual abuse involving two victims.
Martinez allegedly assaulted a woman in the basement of a parking garage while armed with a knife, police said. The woman kicked him in the stomach and pressed the panic button in her car, and Martinez fled when authorities arrived.
The suspect has been a transient in the Portland area for more than a year and has five probation violations for re-entering the United States.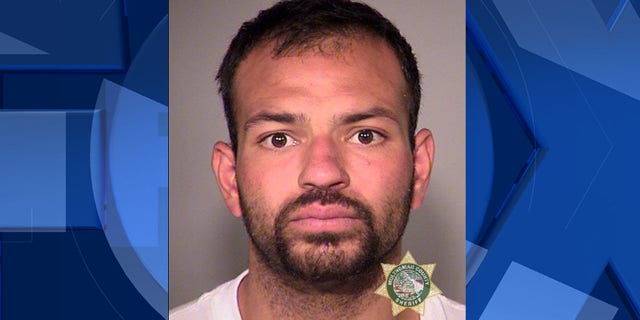 Immigration and Customs Enforcement (ICE) lodged an immigration detainer against Martinez in December 2016, asking local authorities to notify them before releasing Martinez. However, he was released into the community and ICE was not notified.
It is illegal for cities in Oregon to use their resources to help enforce federal immigration laws; in March, Portland declared itself a "sanctuary city" for undocumented immigrants.
Multnomah County leaders and Sheriff Mike Reese wrote a letter to the community earlier this year saying, "The sheriff's office does not hold people in county jails on ICE detainers or conduct any immigration enforcement actions," reports KGW Portland.
Detectives also were able to connect Martinez to another assault that occurred blocks away.
Martinez allegedly entered the woman's home through an open window, used scarves and socks to blindfold her, then tied her up, gagged her and sexually assaulted her -- slamming her head into the wood floor, reports Fox 12.
The woman told police that Martinez left with her keys, cellphone, credit cards and stole her car. She was able to reach a neighbor's home to call 911.
Prior to being admitted into jail, Martinez was treated for meth-induced psychosis, according to court documents.