Poll: Trump supporters unfazed by reversal on self-funding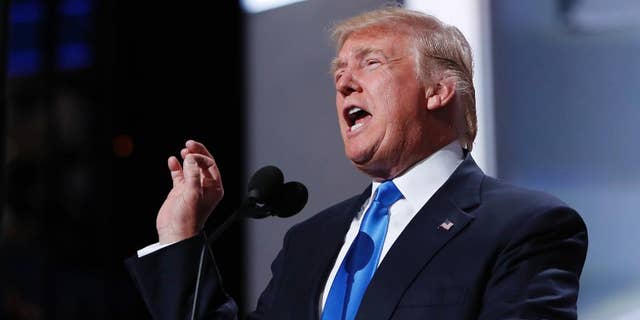 NEWYou can now listen to Fox News articles!
WESTFIELD, Ind. – Donald Trump's voters adored him for mostly paying his own way in the first half of the presidential campaign. Yet those same people are shrugging their shoulders now that he's raising money just like the rivals he once disparaged as the "puppets" of big donors.
A new Associated Press-GfK poll found that 63 percent of Trump supporters say they're at least somewhat more likely to back a self-funded candidate, just as he once was. However, just 13 percent consider it a problem that Trump changed his mind.
At a Trump rally this week near Indianapolis, some of his most ardent supporters explained their thinking. Many said it wouldn't be fair for Trump, a billionaire businessman, to have to spend his own money against Hillary Clinton.