Polish climber dies in accident on Oregon's Mount Hood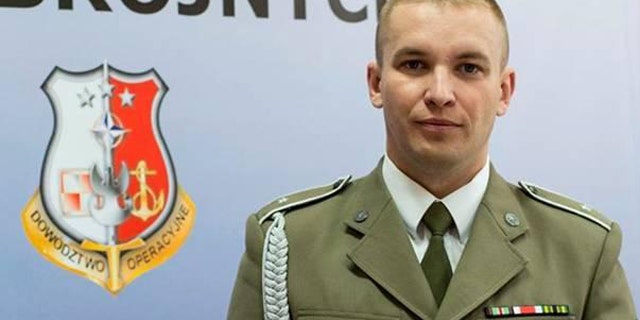 NEWYou can now listen to Fox News articles!
HOOD RIVER, Ore. – Crews on Tuesday found the body of a Polish military man on Oregon's Mount Hood, authorities said.
The body of Sebastian Kinasiewicz was spotted from the air Tuesday by a National Guard helicopter. Sgt. Pete Hughes of the Hood River County sheriff's office said it was too dangerous to recover the body because boulders were falling nearby.
"He probably fell a little over a thousand feet down from the summit," Hughes said.
Kinasiewicz, 32, had been in the United States for drone training at the Insitu company in Bingen, Wash.
The novice climber used an off day to go up the mountain Sunday, and was reported missing by a roommate the next morning. Crews found his vehicle at a trailhead, but a daylong search of two routes that start at that point failed to find him.
"Our thoughts are with Sebastian's family at this difficult time," company spokeswoman Jill Vacek said in a statement released before the body was found.
Thousands of people climb the 11,239-foot peak each year, mostly in the spring. Summer climbing is more dangerous because warmer temperatures melt the ice and loosen rocks.
A snowboarder from Colorado died on the mountain earlier this month when an ice tunnel collapsed. In July, searchers found the body of a Salem, Ore., dentist who suffered a fatal fall during a solo climb.