Police: Woman to face homicide charge in officer's death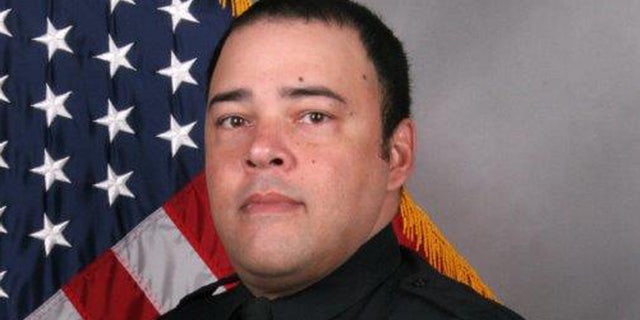 NASHVILLE, Tenn. – Police say they plan to charge a woman in the death of a Metro Nashville police officer who slipped into the bitterly cold Cumberland River while trying to save her.
Police spokesman Don Aaron told news media outlets Friday that 40-year-old Juli Glisson will be charged with aggravated vehicular homicide once she is discharged from the hospital.
TEXAS POLICE OFFICER UNDER FIRE AFTER MESSAGE TO ILLEGAL IMMIGRANTS GOES VIRAL
Aaron says an investigation found that Glisson put the car into gear as 44-year-old Eric Mumaw and another officer were trying to get her out of it and away from the water's edge. Police say she was legally drunk.
Glisson and Mumaw went into the river. Glisson was found on the riverbank and taken to the hospital. Mumaw's body was pulled from the water hours later.