Police: Suspect in Vegas picnic shooting was casino dealer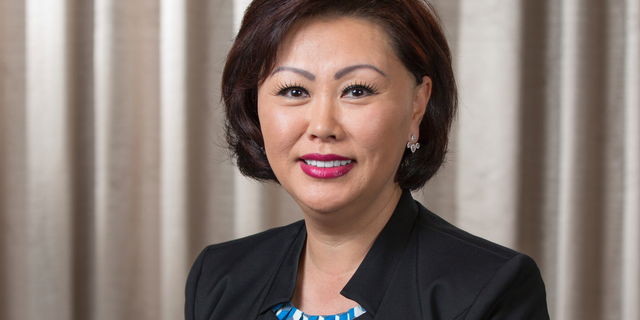 NEWYou can now listen to Fox News articles!
LAS VEGAS – A suspect in the fatal shooting of one casino executive and the wounding of another at a picnic held for a group of employees of a Las Vegas casino-resort had been a card dealer at the luxury property for 15 years, authorities said Tuesday.
Anthony Wrobel remained at large after being accused of walking up to a table at a Las Vegas park Sunday evening and shooting the two executives of The Venetian at close range.
The casino-resort identified the executives as vice president of casino operations Mia Banks and Hector Rodriguez, executive director of table games.
Banks, 54, died at a hospital after what authorities are considering a planned and targeted attack, police Capt. Robert Plummer said. The coroner's office said she was shot in the chest and head.
Rodriguez, who police said was critically injured, is in stable condition at a hospital.
Plummer said Wrobel asked fellow employees where the casino executives were seated at the park and was directed to a gazebo area. Once there and "without warning or provocation," Wrobel pulled out a handgun, shot one victim at point-blank range then turned and shot the other victim, Plummer said.
"At this point, what we believe is he is a disgruntled employee," Plummer said. "It's a prime case of workplace violence where someone was not happy with his conditions and resulted in violence to deal with that issue that he was personally having."
Las Vegas Sands Corp., which operates The Venetian, said Banks had worked there since it opened in 1999 and along with Rodriguez was considered a founding team member. The company is offering a $50,000 reward for information that leads to the arrest of Wrobel.
"Our hearts are with both families, and everyone who has been affected by this senseless act of violence," the company said in a statement.
The shooting happened at a park near McCarran International Airport. Plummer said Wrobel's car was found at an airport parking garage.
Plummer said police do not believe Wrobel, 42, got on a flight at the airport, but they have not ruled out the possibility.
FBI supervisory special agent Joe Perez said investigators are considering obtaining a federal arrest warrant in the event that he fled Nevada.