Police shoot, kill suspect from helicopter after high-speed pursuit on Southern California freeway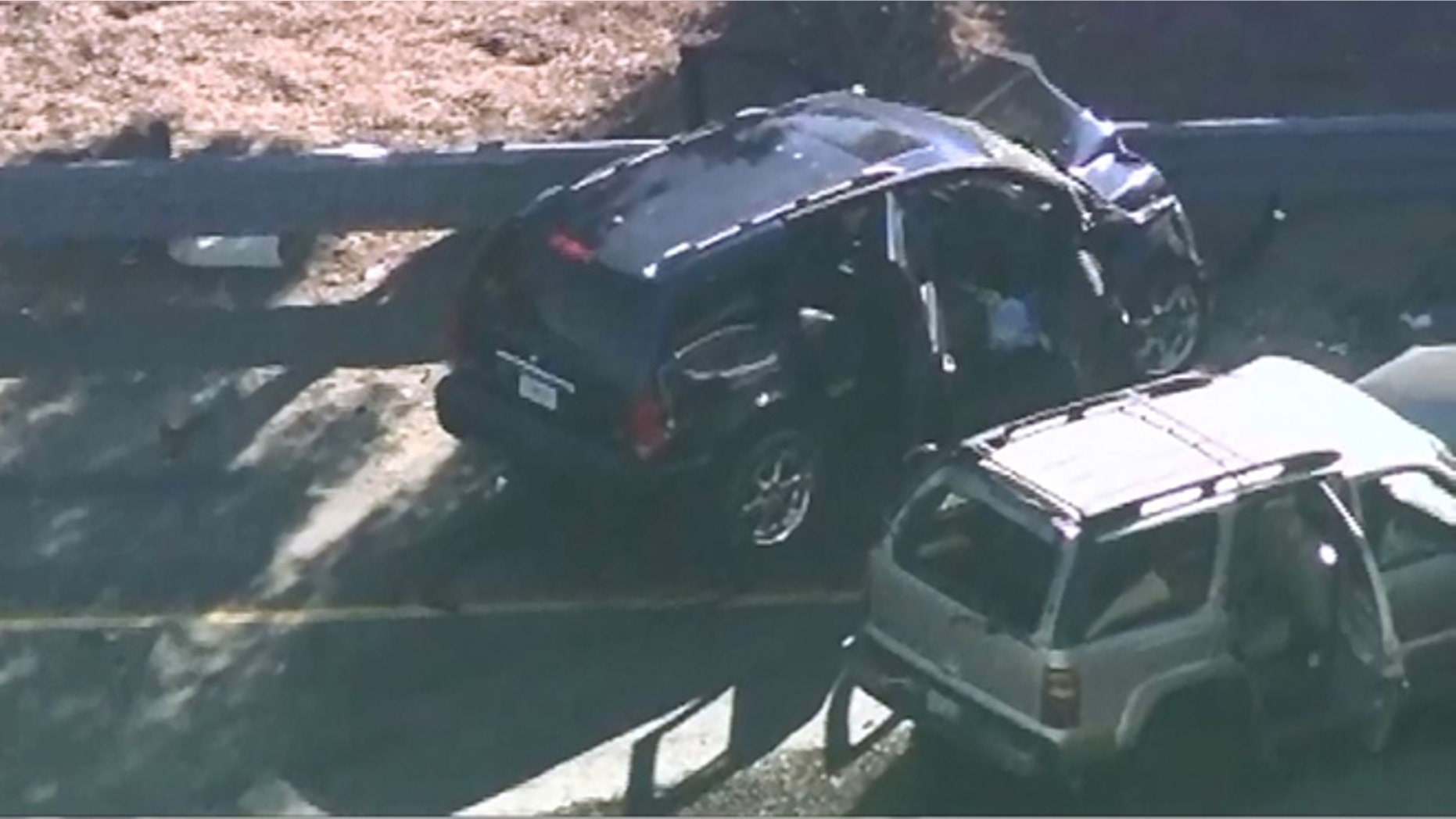 A San Bernardino County Sheriff's Deputy shot and killed a suspect from a helicopter Friday during a high-speed pursuit on a Southern California freeway, Fox 11 in Los Angeles reported.
The sheriff's deputy sharp shooter shot the suspect on Interstate 215 in Devore, Calif., when he bailed out of his vehicle after leading police on a pursuit on the freeway going in the wrong direction.
Three people were transported to the hospital after the suspect's vehicle crashed into another car.
Deputy Deon Filer told the Associated Press the SUV driven by the suspect sped up to 100 mph as it veered along streets and the interstate.
The suspect was originally wanted in connection with a home invasion, Fox 11 reported.
The Associated Press contributed to this report.