Police seize more evidence in Aaron Hernandez case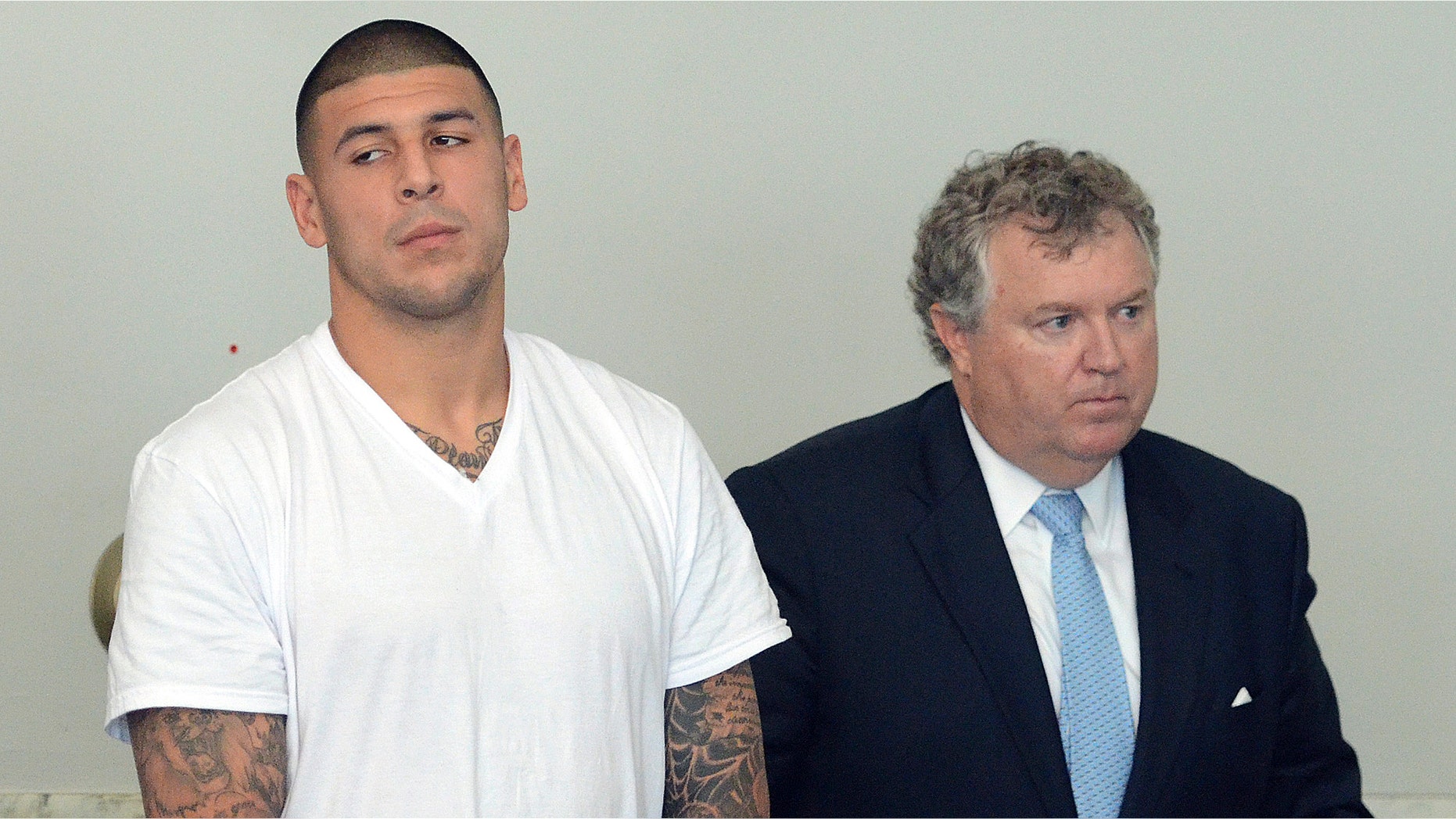 Police have investigated two additional properties connected to former New England Patriots tight end Aaron Hernandez in the search for evidence relating to the murder of semipro football player Odin Lloyd last month.
MyFoxBoston.com reports that search warrant documents show that Boston police went to a condominium in Franklin, Mass., about 10 miles from Hernandez' home in North Attleboro, and removed a white hooded sweatshirt and a baseball cap allegedly worn by Hernandez the night of Lloyd's murder. Police also say they found ammunition in the apartment, including .45-caliber ammunition -- the same caliber as the handgun used in the shooting. Investigators also found a valet parking ticket from the W Hotel in Boston, not far from the Rumor nightclub.
Prosecutors allege that Hernandez orchestrated Lloyd's murder in the early hours of June 17 because he was angry with Lloyd about something Lloyd had said at the nightclub.
According to the documents, authorities were told of the Franklin condo by Carlos Ortiz, who has been charged as a fugitive in connection with the case. The documents say Ortiz described the condo as a "flop house."
Boston police also confirmed to MyFoxBoston.com that they have asked authorities in Hernandez' hometown of Bristol, Conn. to assist in the investigation in a 2012 double homicide in the South End of Boston. Authorities are investigating any connection Hernandez might have had to that shooting.
Last week, police seized a vehicle from a Bristol home owned by Hernandez' uncle. They are also continuing to search for a side-view mirror from a rental car that they believe was used in connection with Lloyd's murder.
Investigators had also hoped to interview the husband of Hernandez' cousin, but 33-year-old Thaddeus Singleton III died early Sunday morning following a single-car crash in Bristol. Police say the vehicle involved in that crash was also registered to Hernandez' uncle.