Police seek suspect who shot Alaska police officer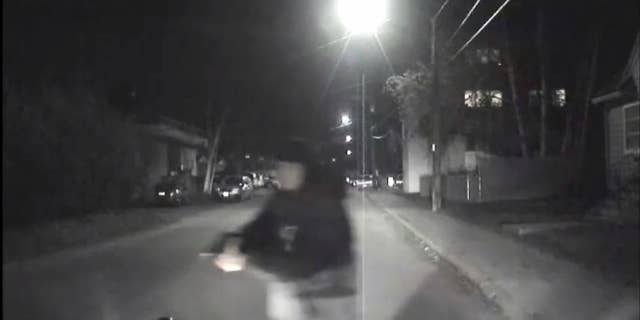 ANCHORAGE, Alaska – A police officer shot in Alaska's second-largest city remains hospitalized in stable condition.
Sgt. Allen Brandt, an 11-year-veteran of the Fairbanks Police Department, was shot early Sunday as he patrolled in a squad car in a residential neighborhood east of downtown.
He suffered multiple gunshot wounds and was flown to Anchorage in serious condition.
Police describe the suspect as an Alaska Native man about 20 years old.
A dashboard video shows Brandt's patrol car stopping as a man walks in the opposite direction.
The man reaches into his coat pocket and walks out of camera range.
Seconds later, the man, holding a handgun, flashes in front of the patrol car.
Police say the man drove off in Brandt's patrol car and abandoned it a few blocks away. Police released few other details.