Police seek more evidence in Etan Patz case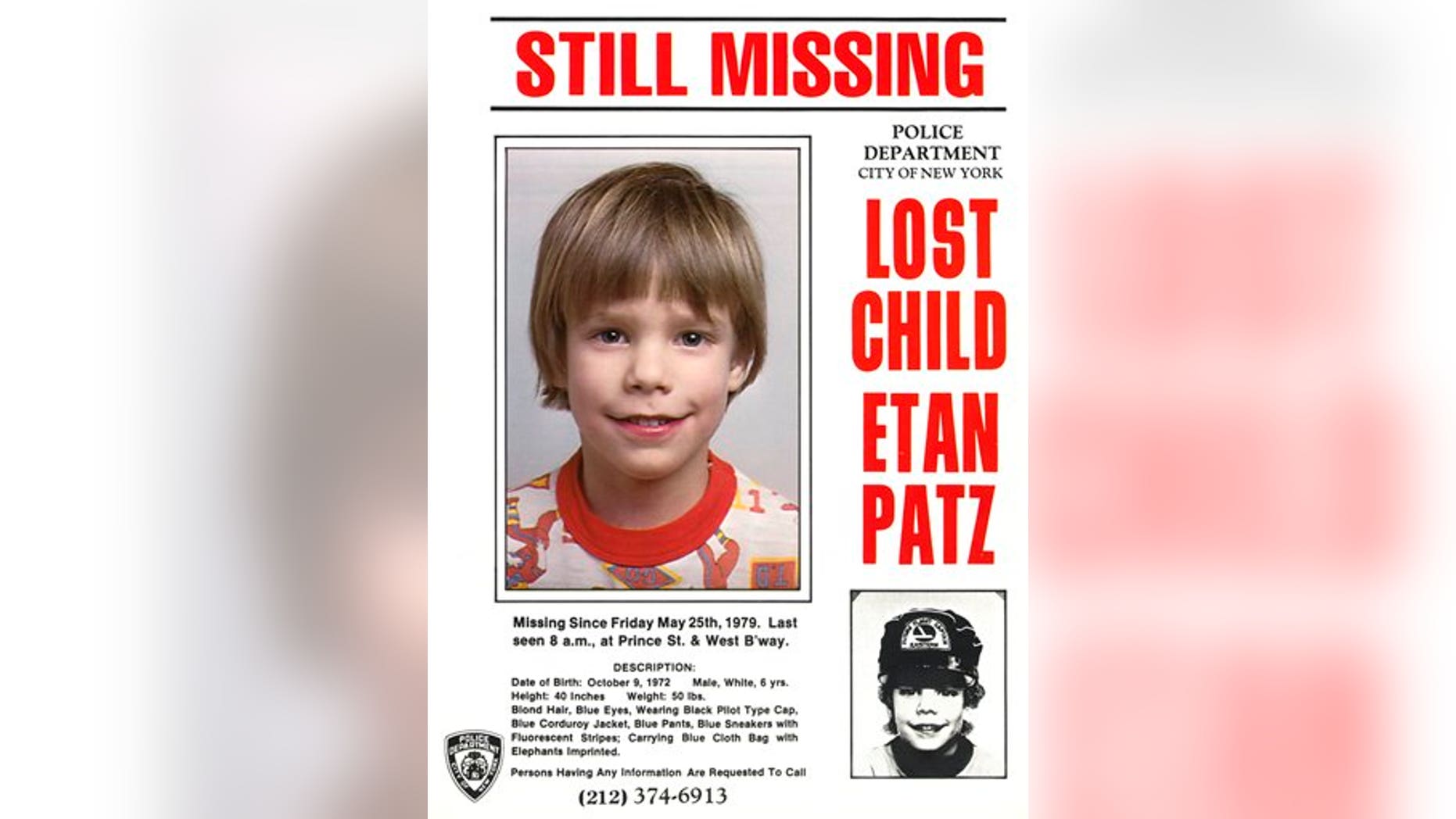 NEW YORK – Police returned on Wednesday to the site of a former grocery store to look for evidence in the 1979 disappearance of a 6-year-old boy.
New York Police Department spokesman Paul Browne confirmed that investigators searched the retail space in Manhattan's SoHo neighborhood, where the alleged abductor of Etan Patz once worked.
Police returned to examine an area that wasn't looked at on earlier visits, Browne said. The effort, he added, "wasn't based on any new information."
Browne declined to discuss what, if anything, was found.
Pedro Hernandez has been charged in the slaying of Patz, one of the first missing children whose picture ever appeared on a milk carton. He remains held without bail.
Hernandez was a teenage stock clerk at the convenience store -- now an eyeglass shop -- when Etan disappeared on his way to school on May 25, 1979, a date that would later be commemorated as National Missing Children's Day. A judge in 2001 declared the boy dead, but his body has never been found.
Hernandez's sister has said she heard secondhand that he told a church prayer group in the 1980s that he killed a child in New York City. But Hernandez, now 51, wasn't eyed as a suspect in Etan's disappearance until last month, when a tipster contacted police.
Police say Hernandez, of Maple Shade, N.J., told investigators he lured the boy into the shop with the promise of a soda. He allegedly said he led the child to the basement, choked him and left his body in a bag of trash about a block away.
Court dates in the case have been put on hold as doctors evaluate Hernandez's mental fitness for trial and investigators seek more evidence beyond his alleged confession.
"There remains an enormous amount of energy and investigative efforts devoted to the case," Manhattan District Attorney Cyrus R. Vance Jr. said when asked about it at an unrelated news conference last week.
Defense attorney Harvey Fishbein has described Hernandez as bipolar and schizophrenic, with a history of hallucinations. The lawyer declined to comment Wednesday.
According to the New York Post, Hernandez kept a photo of Patz for years after the murder, his ex-wife told investigators.
Daisy Rivera said she found the picture, which appeared to be cut from one of the missing persons posters that blanketed the city in 1979, in a "box of his personal papers" that he kept in their New Jersey home, a law enforcement source told The Post.
Click for more from the New York Post.
The Associated Press contributed to this report.