Police searching for 2 men who tried to break into Arab American News offices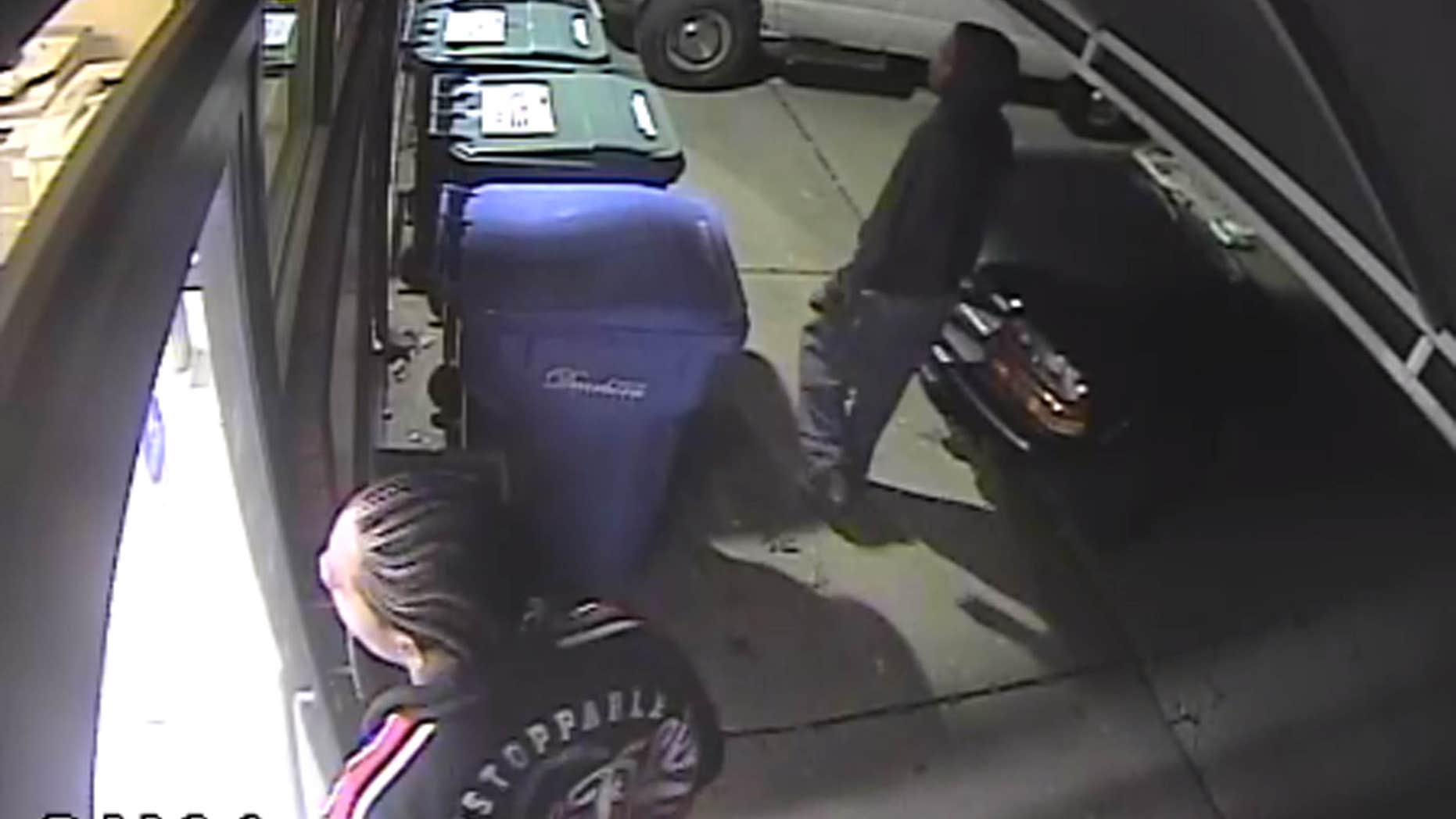 Michigan police said Friday two men tried to break into the offices of The Arab American News as employees were working to publish the newspaper.
Surveillance video shows the men apparently using a hammer to try to smash a rear glass door around 2:30 a.m. at the office in Dearborn, a city with a large Arab and Muslim population. They left the building without getting inside.
Dearborn Police Chief Ronald Haddad said the men's motives are unclear. He said people were obviously inside the building, and that this makes the break-in attempt "troubling."
"Worse than that, they violated the peace and tranquility to those employees there," Haddad said. "That's totally unacceptable."
According to The Detroit News, Haddad said there haven't been any similar incidents at the paper's offices. Haddad said police will see if the attempted break-in is connected to other crimes in the area.
Arab American News Publisher Osama Siblani told Reuters he heard several loud bangs at the backdoor and immediately thought of the terror attack at the satirical magazine Charlie Hebdo in Paris last January.
"I thought it was a Charlie Hebdo with an Arab twist. I thought we were under attack," Siblani said. "Today, with the political climate, you never know. People are inflamed. There is some Islamophobia. Even the presidential candidates are stirring it up."
The Arab American News said staff went to a safe area after hearing the attempted break-in. Siblani says in a report on the newspaper's website that regardless of motive it "will not deter us from continuing our journalistic mission."
The two men seen on the video surveillance footage fled the scene in a Chevrolet Monte Carlo. Anyone with information on the attempted break-in is urged to call Dearborn police at 313-943-3030 or at the anonymous tip line at 313-943-3012.
The Associated Press contributed to this report.